Press enter to begin your search
Legislation & Financial News
Alert for users of HMRC's Flat Rate VAT Scheme for small businesses – changes from 1 April 2017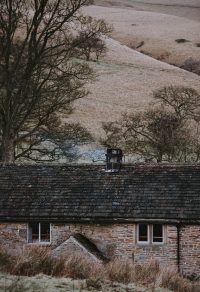 You may be aware from the announcement in the Autumn Statement in November 2016 that there were proposed changes to the small business flat-rate scheme ("FRS") in Spring 2017
---
We are finding that many businesses are still unaware of these now fast approaching changes. If your business uses this particular VAT accounting scheme, please read on to gauge whether you may be impacted financially by the changes.
We will be pleased to assist you in determining the impact for your business and any actions you may need to take in the next few weeks.
Key Points
When and why is the FRS Scheme changing?
Whilst the scheme is to be changed as from 1 April 2017, it is important for you to identify now whether this will mean it is more advantageous for your business to leave the scheme at that point to commence using the "normal" VAT accounting rules, or whether there will be no great impact, in which case you stay in and pay the higher VAT rate being introduced for certain FRS users.
HMRC are increasing the VAT flat rate to 16.5% across the board where users of the FRS cannot fulfil certain criteria. So if the FRS VAT rate you use to calculate your output tax (VAT on sales) is currently lower than 16.5%, and your business fulfils the HMRC criteria for the FRS VAT rate change, you/your business will be paying HMRC more VAT as from 1 April 2017.
HMRC are targeting "aggressive abuse" of the FRS, and state that the scheme has been used to gain a VAT advantage by certain businesses primarily or solely providing labour-intensive services. Whether or not this was the reason for joining the FRS, unfortunately the changes may also impact more widely. Typical occupations which are likely to be impacted include businesses, such as business advisers, IT consultants, software developers, actors, authors, builders and other construction industry service providers, holiday letting businesses, to name but a few.
How do I know if my business is impacted by the changes?
Businesses will be impacted if they fall into the HMRC FRS definition of a "limited cost trader".
HMRC state that a limited cost trader will be a business whose expenditure on goods (on a VAT-inclusive basis) is either:
Less than 2% of VAT inclusive turnover in a prescribed accounting period; or,
More than 2% of VAT inclusive turnover but less than £1,000 annually. If the prescribed accounting period is less than a year, the £1,000 is apportioned accordingly.
"Goods" are defined by HMRC for the purposes of this test as items used wholly (only) for business purposes.
The following items are not treated by HMRC as "goods" for the purpose of the limited cost trader test:
capital expenditure (this includes goods costing over £2,000 on which input tax can be claimed under the FRS or goods to be used in the business for some time such as printers, furniture, tools, etc.);
food or drink which is consumed within the business or by employees;
vehicles, vehicle parts and fuel (except if the business provides transport services – such as a taxi business – and uses its own or a leased vehicle to carry out those services);
goods used partly or wholly for non-business/private purposes.
I appear to be a "Limited Cost Trader" under these rules – what do I do?
Should I stay?
If, under these rules, you or your business is defined as a limited cost trader, as from 1 April 2017 you must change from using the FRS VAT rate you use currently and apply the rate of 16.5% when calculating output tax payable to HMRC. This is only if you decide to remain on the FRS.
Changing back to "normal" VAT accounting might have mean an additional time/ administrative cost for some businesses, so this needs to be taken into account even though the amount of VAT payable under the FRS to HMRC will rise.
Or should I go?
Alternately, you may be better off leaving the FRS, perhaps because being able to claim all business input tax under normal VAT accounting rules may now be more beneficial – given the proposed changes.
If this is the preferred option, you must notify HMRC in advance that you will be leaving the FRS. This needs to be done in writing stating the date you wish to leave and must be received by HMRC before the date the change is to be effected. Please note that HMRC can take several weeks to deal with correspondence.
The HMRC correspondence address for this notification is:
HM Revenue and Customs – National Registration Unit
Imperial House
77 Victoria Street
Grimsby
DN31 1DB
Is deregistration an option?
It might be more cost effective, if you are trading or could trade below the current VAT deregistration threshold of £82,000, to deregister for VAT. The implications of this would need to be thought through carefully, though, if you have claimed VAT whilst on the FRS scheme on capital goods scheme assets/capital expenditure assets. You might have to repay some of this VAT back to HMRC on deregistration.
Seek advice
The above is intended to highlight and outline the position on the FRS changes, but is not intended as advice, which needs to be specific to each business' position.
The financial and other costs and benefits need to be taken into account for each business when deciding a course of action.
You may also need more guidance on whether you are a "limited cost trader" as many businesses using the FRS will not be and so will not be impacted by the rule changes.
As the rules are new and fairly complex, we highly recommend that you speak to your regular contact here at Old Mill to confirm the position and the bespoke next steps for your business, as applicable.
Explanatory Memorandum to the Value Added Tax Draft Regulations 2017
---