Press enter to begin your search
News
Budget pension relief cut rumours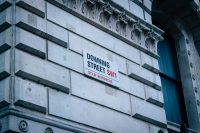 As we approach the first budget after leaving the EU there have been rumours about cuts to pension tax relief. An article in the Financial Times suggested that restricting tax relief on contributions to 20% would 'raise more than £10bn a year'. It's a tempting target for a revenue-hungry Chancellor that needs to pay for HS2.
In recent years, changes to pensions were taken off the table by Philip Hammond, but now with a substantial political majority and five years before another election, the new Chancellor Rishi Sunak may take this as an opportunity for major reform.
There are technical difficulties with a single rate of relief which means the changes are not assured. However, if you're already planning a pension contribution, especially where you'll receive higher rates of tax relief, we would advise you to work to a 10 March deadline rather than waiting for the end of the tax year.
Please contact us if you have any questions.
---