Press enter to begin your search
Tax
Government announce Capital Gains Tax review – What does this mean for taxpayers?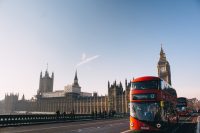 The Government have announced a review of Capital Gains Tax (CGT). Whilst these reviews are supposedly carried out regularly the timing is arguably curious and the sceptical among us may see this as a first step towards a 'tax grab' to pay for the support rightly given out to individuals and businesses during the pandemic.
The Chancellor's request followed a report by the Office for Budget Responsibility that highlighted how the growing deficit in Government spending was likely to exceed £350 billion this year as the costs of protecting businesses and households during the pandemic continue to mount.
So, are there reasons to be fearful?
It doesn't always follow that a review of taxes will always result in tax increases.
Let us not forget that in July last year, the Office for Tax Simplification (OTS), the independent adviser to the Government on simplifying the UK tax system published the results of its' independent review of Inheritance Tax. This contained proposals for a far reaching and significant shakeup of the various Inheritance Tax allowances and reliefs which could have resulted in a significant increase in the amount of tax raised.
Many of those suggestions would have been relatively easy to implement yet were not acted upon at the time, but times have changed now. It's widely acknowledged that taxes may need to be raised to help balance the books but what form this takes is pure conjecture at the moment.
---
Capital Gains Tax – Why will there be a Government review?
CGT is paid at a much lower rate than Income Tax and therefore seems an easy target. Higher rate taxpayers pay income tax at 40% whereas CGT is paid at a top rate of 20% (28% for gains arising from residential property disposals).
This discrepancy – plus the relatively generous annual exemption of £12,300 in the current tax year – would seem to indicate there would be some mileage in altering the rates.
However, the review will look at not just soundbites and any political goodwill from being seen to target wealthier individuals but whether an increase in CGT would actually result in increased revenues for the Treasury.
As our understanding of behavioural economics develops we can begin to see if rate changes make a significant difference given individuals behaviours tend to change.
---
What should taxpayers do?     
As ever, when there is the threat of changes to legislation that may affect individuals' wealth there's a danger of taking steps now on things that may not come to pass. However, a pragmatic approach would be to take advantage of the situation as it now is as part of a wider financial plan.
For example, utilising your annual Individual Savings Account (ISA) allowance is something that we would typically advocate given that ISAs are free of Income and Capital Gains Tax. By utilising your allowance and therefore leaving more in this tax preferred environment could arguably protect against potential future CGT rate increases.
Additionally, it may be that plans to crystallise gains or losses – and losses can be carried forwards indefinitely – could conceivably be brought forwards to mitigate any adverse future changes to current legislation.
Of course, the best decision for you will very much depend on a review of your current personal and financial circumstances and an understanding of your road map for the future and how any plans fit in within this. Please contact us for more information or to arrange an initial consultation or review.
---
---