Press enter to begin your search
Tax services
Chancellor Mini-Budget September 2022 – An Overview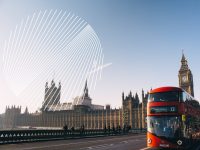 A new Chancellor, a new dawn.
---
Kwasi Kwarteng's Mini-Budget today was billed as a Growth Plan, aimed at tackling high energy costs and inflation, and delivering higher productivity and wages. This Statement ended up being as much about tax cuts as anything else. A game changer. A new dawn.
On energy costs, a new six-month Energy Bill Relief Scheme was announced for businesses and non-domestic users. This will sit alongside the household Energy Price Guarantee scheme. Both will cost public finances an estimated £60bn.
The headline grabbing policies were announced in quick succession this morning, some already known but others sent a large sense of consternation throughout the parliament chamber.
The reversal of the 1.25% National Insurance rise introduced in April 2022 and the forthcoming Health and Social Care Levy were fairly well know before today.  Whilst promoted as a tax cut, in reality it just puts individual tax payers back in the position they were in April 2022.
There had been some rumblings earlier in the morning about a cut in the basic rate of income tax to 19% and this was also duly announced by the Chancellor in his statement.  What seemed to catch out politicians and commentators alike was the abolition of the additional rate of income tax of 45% from April 2023.
There were changes for home buyers and businesses alike, with some expected, others being rabbits out of the hat. Already widely known was that corporation tax would stay at the current rate, and not move to 25% in April as had been planned. The intermediaries legislation (IR35) had been mentioned during the leadership battle, and the unpopular changes introduced over the last 5 years are to be scrapped from April.
Unfortunately, a lot of changes were repeals of legislation introduced pretty recently. It seems that the UK is, arguably, becoming a place where it is difficult to plan in the medium to long term, owing to the tendency for the goalposts to be shifted pretty quickly and, in some cases, pretty significantly.
Interestingly, there was almost nothing on pensions. Capital gains tax and inheritance tax were not mentioned at all. Await news on these in subsequent Statements.
Perhaps most surprisingly of all, or worryingly (depending on your outlook), was that Mr Kwarteng seemed to fail to mention how we are paying for all this.
Only time will tell whether this new dawn is a brighter dawn.
---
What changes for personal taxes?
---
The Chancellor set out his rationale for National Insurance and income tax cuts as part of the government's Growth Plan.
We're not going to debate whether these will help achieve this as part of other measures brought in, but to look at how the cuts will affect the tax position of millions of individual tax payers.
The tax breaks will of course be a huge benefit to many individuals and families across the country and help to offset the high inflation and energy bills currently being seen, so of course the Chancellor's statements on these are welcome.
A few sample calculations show the real cash impact these changes might have:

However, there was a notable omission regarding any announcement on whether personal allowances and the various tax thresholds would materially change.
There has been little movement in these over the recent past (other than to National Insurance), despite recent record wage growth and inflation, pushing more people into the higher rate tax band, as well as potentially losing personal allowances if gross income exceeds £100,000.
It is worth comparing potential wage growth with the tax rates which will now apply. If thresholds are not raised, then natural growth will push more individuals into paying higher rates of tax.
The situation is compounded for families who have children. Here, wage growth could also mean their entitlement to child benefit is clawed back, which applies once an individual's taxable income breaches £50,000. The effective rate of tax in the £50k to £60k income bracket is close to 50%, which is higher than the additional rate of tax which will be abolished.
Likewise those whose incomes might be pushed above £100,000 due to wage growth would become ineligible for the Government's Tax Free Childcare Schemes, other than the 15 hours universal support. This means that the effective tax rate at £100,000 taking into account the loss of personal allowances and Childcare Support, is extremely high.
Appropriate planning, especially with family owned companies, can assist to reduce the impact of this, however for many employed individuals their options are more limited.
---
What today means for home buyers
---
It was welcome that the Chancellor also looked at Stamp Duty Land Tax (SDLT). There is now a permanent reduction in SDLT by doubling the band (to £250,000) at which a rate of 0% SDLT is paid.
Previously, temporary reductions have led to a surge in house prices with many purchasers using the SDLT saving as an additional deposit, not to reduce borrowings but rather to enhance their overall budget.
The announcement means that buyers will save up to £2,500 on property purchases that complete on or after 23 September 2022.  If you have already exchanged contracts, then provided completion is set for today, 23rd September, or later, you should still be able to benefit from the reduced rate.
Further good news is the increase in First Time Buyers' Relief, which brings the thresholds in line with average London house prices. This will enable first time buyers across the country to potentially realise a considerable SDLT saving of up to £11,250.
---
What changes for business taxes?
---
The Chancellor did not stop there. There was plenty for business too.
The planned increase in corporation tax rates for companies will not happen – the current 19% rate will remain. This is a welcome move to maintain the UK's competitive edge in the G7, and helps avoid, at least for now, the complexities around marginal rate relief, and associated companies, when calculating corporation tax liabilities. However, this is not the first time that an announced rate of corporation tax hasn't actually materialised.
Related to the change in plans for the corporation tax rate, there will be an adjustment made to the Super Deduction (capital allowances) rules. The Super Deduction was introduced, remember, to prevent companies delaying investment decisions until the corporate tax rate had increased to 25%, and offered them tax relief at an effective 25% rate from April 2021 until now. It will be interesting to see what these adjustments might be. Will there be a claw-back of relief previously claimed?
Another seismic change is the reversal of the much-loathed IR35 reforms. The public and private sector changes which came into effect in 2017 and 2021 will be repealed. So, from April 2023, we will return to the old ways, of having workers (not their customers) determining employment status, and whether PAYE should be operated, when they provide services via an intermediary. Businesses who undertook painstaking reviews of their off-payroll workers' positions will probably be relieved that those processes can be shelved from April 2023, but perhaps frustrated at having had to do so in the first place.
Businesses will certainly be encouraged, however, by the Chancellor setting the Annual Investment Allowance permanently at £1m. The limit of this 100% capital allowance on qualifying expenditure has been as low as £25,000 in the past, and the Government believes that a £1m threshold will cover 99% of the investment needs of UK businesses.
In an effort to boost high streets, retail and tourism, a new VAT-free shopping scheme is to be introduced for non-UK visitors to Great Britain. The mechanics and design of this will be the subject of a consultation. Government figures suggest that this scheme is intended to be introduced by 2024-25 though.
We have some expansions to the Seed Enterprise Investment Scheme, and also to Company Share Option Plans, but these are relatively small tweaks rather than radical changes.
Finally, there was mention of Investment Zones, which seem to be largely a rehash of the existing Enterprise Zone schemes, but could be impactful if the take-up is significant by devolved administrations and local partners.
---
Get in Touch
---
If you have any questions, or want to discuss your individual circumstances with an Old Mill financial expert, please do get in touch by clicking here…
---