Press enter to begin your search
Tax
Charitable giving: The tax benefits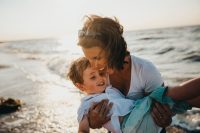 Gifts to charities can help change lives and the world we live in, whilst also providing the added bonus of additional tax relief for some individuals.
Whether you're employed, self-employed or have other sources of income such as savings interest or rental income, charitable donations can be declared in your self-assessment tax return and could mean less tax for you to pay.
There are three main ways to gift to charities:
---
1. Gift Aid Donations
---
What is Gift Aid?
Where charitable cash donations are made to registered charities (and community amateur sports clubs), a Gift Aid declaration can be made, confirming that you are a taxpayer, meaning that the charity can claim an additional 25p for every £1 donated, from H M Revenue & Customs (HMRC). In essence Gift Aid boosts the amount you've given to charity but doesn't cost you any extra.
Tax reliefs for higher and additional rate taxpayers
Relief can be claimed if you are a higher rate taxpayer (classed as earning between £50,001 to £150,000 and paying 40% in tax) or additional rate taxpayer (classed as earning over £150,000 and paying 45% in tax). This relief can be claimed on a self-assessment tax return and it works by extending the tax rate bands by the gross amount of the donation, meaning more tax is paid at lower rates and less at the higher rates.
The relief can also be received by other means where a tax return is not completed, e.g. an R40 repayment claim or through an adjustment to PAYE coding notices.
It's important to keep an accurate schedule of any donations where Gift Aid declarations have been made, as this will help in making any claims. Where you already complete an annual tax return, and you are a higher rate or additional rate taxpayer, why not keep a record to pay less tax each year?
Example of a Gift Aid donation from a higher rate taxpayer:
Dorothy pays Income Tax at the 40% rate. She donates £10,000 to her favourite charity. The charity claims Gift Aid taking her gift to £12,500, while Dorothy claims tax relief meaning the net cost of the gift to her is £7,500.
NB if you are not a taxpayer (and earning within the personal allowance threshold of £12,500 per year), it's not recommended to claim Gift Aid on donations, as this will create a charge to tax for you, to enable the charity to claim the 'topped up' amount from HMRC. The charity is effectively being refunded tax that you have already paid to HMRC.
---
---
2. Gifts of Assets
---
Tax relief is also available on a gift of a qualifying asset (e.g. shares or land) to charities, which is relieved in a different way to monetary donations.
Instead of extending the tax rate bands, the market value of the asset is simply deducted from total taxable income. Whereas tax is paid at lower rates with cash donations, the gift of assets can remove the charge to tax altogether. Where large donations are being considered, it may be worthwhile contemplating a gift of assets instead, and it would be recommended to seek advice on the implications of this.
Example of a gift of assets from an additional rate taxpayer:
Jeff pays Income Tax at the 45% rate. He donates £50,000 worth of shares in a company listed on the UK Stock Exchange to create a named fund through a Community Foundation. His broker charges £250 for this service. After claiming tax relief on £50,250, Jeff created a named fund worth £50,000 at a net cost of £34,297 (not to mention the potential Capital Gains Tax saving).
---
3. Gifts in your Will
---
By leaving part of your estate in your Will to a charity (or a number of charities), it's possible to reduce the rate of Inheritance Tax (IHT) payable from 40% to 36%.
This can be an effective way to reduce the tax liability, whilst also ensuring that your chosen charities benefit from generous donations.
There are a number of factors that will need to be considered if you are hoping to obtain this tax relief. For example, is the estate subject to IHT in the first place and if so, what is the size of the chargeable estate and the proportion of this that is being left to charity?
This can create a good opportunity to make sure you are happy your Will is up to date and that everyone will benefit from your Estate as you wish.
Example of leaving gifts in a will as a higher rate taxpayer:
Sue's net estate is valued at £1,000,000, after her nil rate band and relevant liabilities and exemptions. She has included a charitable gift of £70,000 to a charity in her Will. The IHT liability is therefore £1,000,000 – £70,000 x 40% = £372,000.
If Sue had instead left £100,000 (therefore 10%) to the charity, the IHT rate would be reduced to 36%, reducing the IHT liability by £48,000 and benefitting the charity by an additional £30,000.  The effect in this scenario means that there's also a net gain to the estate of £18,000 of making the increased gift.
---
This is a rather simplified example and gives a good idea of how this relief can be beneficial to all concerned.
If you would like to know more about making gifts to charities, or leaving gifts in your Will, please do not hesitate to get in touch.
---
---