Press enter to begin your search
Think Tank
Considerations when negotiating the surrender of an agricultural tenancy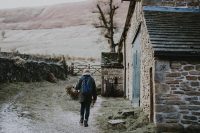 Many landlords are now actively looking at their Inheritance Tax position. There is an increasing trend towards landlords now improving their position via the surrender of existing Agricultural Holdings Act 1986 tenancies in exchange for Farm Business tenancies.
Pre-Agricultural Holdings Act 1995 tenancies secure a lower rate of relief from Inheritance Tax because they only qualify for Agricultural Property Relief (APR) at 50%.
Finance Act 1995 introduced significant advantages for Farming Business Tenancies with the benefit of a greater rate of relief from Inheritance Tax via APR at 100% for tenancies granted on or after 1 September 1995.
Whilst the surrender of a pre-1995 agricultural tenancy will enhance the landlord's Inheritance Tax position, there are many immediate tax implications associated with a surrender for both the landlord and tenant, many of which will form an integral part of negotiations between landlord and tenant.
In addition to the improvement of the landlord's position for Inheritance Tax, the surrender of a tenancy has significant Capital Gains tax consequences for the tenant and there is also a potential Stamp Duty Land Tax liability on a tenancy subsequently granted.
Therefore, to provide an incentive for a tenant to enter into such an arrangement a landlord will often compensate the tenant in some manner, and this often gives rise to further Tax consequences.
The valuations associated with such a transaction will ultimately determine the amounts of Tax due, it is therefore important that both a land agent and Tax adviser are involved in the process as early as possible so that tax liabilities can be quantified and the availability of any available Tax reliefs and/or exemptions can be determined.
---