Press enter to begin your search
Think Tank
Contingency planning more vital than ever, warns Old Mill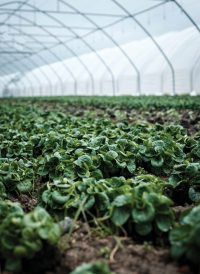 Taking business advice and contingency planning is more important than ever in the uncertain post-EU referendum climate, rural accountant Old Mill has warned.
---
"Nobody knows exactly what the next few weeks, months and years will hold," says head of rural services Andrew Vickery. "For many, it will be business as usual, so it's important not to make any snap decisions, but equally it's vital to build that level of uncertainty into any future business plans."
Although many might have expected British farmers to prefer to remain in the EU given the level of financial support and trade it offers, a recent survey by Old Mill revealed that 56% of those polled wanted to leave the Union – matching other surveys from across the industry. "Many farmers are fed up with the red tape, inequality and unaccountability of the EU," says Mr Vickery. "But we mustn't forget that the Basic Payment Scheme (BPS) accounted for about 74% of total income from farming in 2015 – without it a lot of producers would not be in business today."
Clearly, the BPS will continue until such time as the UK leaves, but it's unknown what will take its place then, says Mr Vickery. "Politicians have vowed to continue with some sort of support, but it may be more closely linked to public and environmental services."
The sharply weaker pound – if it remains at current levels – could provide a number of benefits to the farming industry, he adds. "The value of BPS payments is set in euros and converted to pounds on 1 September each year: In 2015 the conversion rate was €1.37 to the pound – now it would be around €1.21. Across a 300ha farm that would be worth around an extra £4,500."
The weaker pound should also make British exports considerably more competitive. "In simple terms, if the pound is 12% weaker that should make our exports to the Eurozone 12% more competitive in the short-term, which offers the potential for domestic prices to rise," says Mr Vickery. "But in the longer term, post-Brexit, demand and prices will depend on the trade agreements we have reached and any tariffs put in place." The same is true of international trade, with the pound around 8% weaker against the dollar, year-on-year.
However, it must also be remembered that a weak pound makes all imported commodities, including energy, feed, and fertiliser more expensive. "And with the overall UK trade deficit the weak pound isn't really of benefit to the nation as a whole."
Since the referendum there have been concerns raised over returns from property, with much scaremongering over house prices, says Mr Vickery. "However, even if the wider market were to ease it seems unlikely that this will have an immediate impact on land prices. It may even be that investors see agricultural land as a safe home for their money, potentially increasing demand."
Clearly, there is a huge amount of detail to thrash out, and processing the implications of each political decision will take time, he adds. "But successful businesses are those which look ahead, adapt to changing times, and keep an eye on the day-to-day detail of costs and productivity. At Old Mill we offer a complete financial planning service and are very keen to help our clients meet future challenges and opportunities head-on."
---