Press enter to begin your search
Legislation & Financial News
Countryside Productivity Stewardship Grant (CPSG) – Timing could be crucial
Round 3 of the CPSG is now open. The CPSG provides investment towards specific items of plant and machinery (P&M) to improve efficiency and benefit the environment.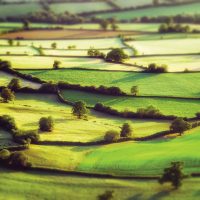 Grants of £3,000 - £12,000, capped at 40% of total cost can be claimed for eligible items of equipment.
---
Grant receipts and Grant Funding Agreement
You can apply for multiple items of equipment, but it's important to check the items availability to ensure you can get the item within the timescales of the scheme. If you are relying on the grant receipt (which will be paid in arrears – so you need sufficient funds to pay for the items in advance of receiving the grant) then please don't order or pay deposits of any sort for your items until you have been successfully offered your Grant Funding Agreement (GFA).
If your application is successful, and this will be confirmed by email, you must buy all the capital items on the GFA. If you don't buy all the items that you applied for, then you will not be eligible for the grant.
Applications should be submitted online via the Rural Payments service and the deadline is Wednesday 4 November 2020 at noon.
---
Tax top tip – consider timings alongside your other P&M investments during the year carefully
---
The Annual Investment Allowance (AIA)
Purchasing plant and machinery should be eligible for Annual Investment Allowance (AIA), giving 100% tax relief to the cost to change (net of the grant receipt) during the year of purchase.
As of 1 January 2021, the AIA will be reduced from £1,000,000 to £200,000. As a result, the allowance will be reduced for capital expenditure incurred after this date. If your accounting period span both sides of the change, a pro rata calculation of the maximum entitlement is required.
So, for an accounting period for the year ended 31 March 2021, the AIA will be:
£800,000 = (9/12 x £1,000,000 = 750,000) + (3/12 x £200,000 = 50,000).
The available AIA spend for the period 1 January to 31 March 2021 is capped to a maximum of £50,000.
Therefore, timing of purchases relating to the grant and other P&M investments made during the year is crucial to ensure the maximum entitlement for the year is obtained.
If you have any queries on the CPSG or Capital Allowances, then please get in touch with us.
---