Press enter to begin your search
Think Tank
COVID-19 Update: Recovery Loan Scheme
The new Recovery Loan Scheme (RLS) opened for applications on 6 April 2021, replacing all of the Bounceback Loans, CBILS and CLBILS emergency loan schemes, which closed on 31 March 2021.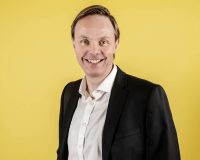 What are the differences?
---
RLS is pretty similar to CBILS, with the Government providing a guarantee for the loan and personal guarantees aren't required below £250,000 borrowing and then limited for amounts above that.  Loan and asset finance terms are still capped at six years, invoice finance and overdrafts at three years.
The key difference is that there is no 12-month interest holiday, as there was with the old schemes.
Nor are there different rules for micro loans or larger businesses, RLS is a single scheme covering all and there is no simplified equivalent of the Bounceback scheme.
---
How much can you borrow?
---
On the face of it, the borrowing limit under the RLS is £10 million, but delve into the detail, and the amount you can borrow is actually restricted to the lower of:
£10 million
2 x the business' 2019 wage bill (or 2020 accounts if available)
25% of 2019 turnover
The business' liquidity needs for the next 18 months (SMEs) or next 12 months (large)
Furthermore, any amounts already borrowed under the previous CBILS or CLBILS loan schemes are taken into account in calculating the maximum. RLS can be used to refinance existing BBL, CBILS or CLBILS.
There is a minimum of £25,000 for loans and overdrafts, or £1,000 for asset and invoice finance.
---
What are the eligibility criteria?
---
The criteria are similar to the previous schemes. The business must have a UK-based trading activity of at least 50% of turnover and still be trading not insolvent.
The business must have been impacted by COVID-19, although this is a self-certification process.
The business must have a 'viable proposal', although this is important for any kind of borrowing, not just a requirement of this scheme.
---
Applications
---
The exact requirements will depend on your bank. Most banks would be expecting to see last financial statements, management accounts, a business plan with forecasts and an assets & liabilities statement.
---
Who is providing RLS loans?
---
Your first port of call is usually your existing bank, as they already know your business.
The British Business Bank publishes a list of accredited RLS lenders which can be filtered by type of facility (loan, asset finance, invoice finance, overdraft). At the time of writing, there are fewer providers than were offering CBILS, but we would expect numbers to increase over time.
Old Mill uses the Capitalise lending platform, which enables access to all participating RLS lenders with one simple application, as well as a wide market for normal commercial lending, asset and invoice finance. Speak with your Old Mill adviser to explore this option.
---
Mark Neath, Director of Corporate Finance, commented: 'The Recovery Loan Scheme more or less picks up where CBILS left off, except for the removal of the 12-month interest 'holiday'. The continued ability to access finance will be welcome for those businesses who are seeing their working capital requirements and staff costs return to normal levels as the economy reopens, and also for those needing to fund payment of last summer's VAT deferral. However, the borrowing cap, and taking existing CBILS against this, will mean some businesses will be unable to borrow more. Or for those reluctant to offer up a personal guarantee, the £250,000 threshold forms an effective cap on borrowing.'
---
---