Press enter to begin your search
Think Tank
Don't fall victim to email payment scams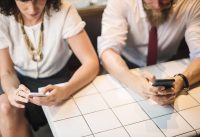 A classic scam
---
One of the classic ways that scammers try to steal funds is by email requests to transfer money to what appear to be legitimate suppliers or payees.
Often the request is designed to look like it comes from someone internally. It might even be facilitated through the exploitation of your own email account to send instructions – perhaps to a bookkeeper or financial controller – to make payments seemingly on the authority of the proprietor.
Alternatively, there may be a request to pay a regular supplier whose bank payment details have changed. This could be a legitimate change of banking instruction; but more often than not it's a sign of someone trying to commit a fraud.
---
Take your time
---
In either circumstance, the most important thing to do is to pause and check the legitimacy of the payment request. One of the key factors in successful frauds is often someone rushing to do something, driven by a false deadline invented as part of that fraud.
---
Stay password savvy
---
Another important point to remember – and to remind everyone in the team about – is to change passwords regularly. It might seem inconvenient to have to learn and remember fresh passwords, but if you continue to use the same password for a long period of time, your exposure to cybercrime is greatly increased. The same is true if you use a single password across a number of applications and devices, or a password that is easy to work out, or keep a copy of your passwords that isn't stored securely.
---
How Old Mill's online portal helps to protect our clients
---
Increasingly, at Old Mill we will be using our own online portal to allow clients to access their secure information, with a security protocol only known to the client. You will hear more about this over the coming months. In the meantime, don't feel that questioning requests for information or payments is unreasonable, and take care.
---