Press enter to begin your search
Events
Farming events, networking and seminars 2019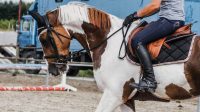 A great way to gain practical business management advice
---
Attending one of our farming seminars is a great way to gain practical business management advice. In 2018, those who attended our events had the opportunity to benchmark their businesses, comment on the farming landscape, get a clearer understanding of rural tax and finances, and learn how to improve their own rural businesses and mitigate tax.
---
A bumper crop of specialised events for 2019
---
In 2019 Old Mill will be presenting a bumper crop of specialised events and seminars, designed to help our clients in their decision making and success. These include:
industry study tours and diversification initiatives
benchmarking
the opportunities of Making Tax Digital and online accounting
specialist topic seminars
flagship farmers meetings, welcoming all clients and friends to regional events to discuss the current state and future of farming.
Government data for 2016-17 shows that 45% of farmers used professional events and demonstrations to improve their farming businesses.
You can register your interest in attending one of our farming seminars by emailing enquiries@oldmillgroup.co.uk. Old Mill will only ever send you marketing based on events and/or information we think would be of interest to you and your business. If you do not want to receive this information, please contact us.
Many of our clients will see us throughout the summer at their local county show. We will continue to support a number of agricultural shows and events in 2019 with sponsorship and hospitality.
---