Press enter to begin your search
Think Tank
Furnished Holiday Lets and Capital Allowance Claims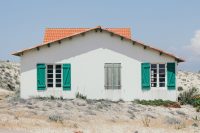 The rules for tax on Furnished Holiday Lets have changed dramatically over the last few years, restricting the number of properties that will actually qualify, and reducing the income tax benefits for those that do meet the far stricter criteria. However one area that is still very effective for mitigating tax on your Furnished Holiday Let is to make sure you have maximised Capital Allowance claims on qualifying properties.
This is one area that is often neglected, as property owners are not fully aware of potential claims that could be made. It is not only furnishings and equipment within a property that qualify, but also a substantial proportion of what might be considered part of the fabric of the building, known as integral features.
Items that qualify for integral features relief include all plumbing, heating and electrical works, together with bathroom and kitchen fittings. This includes all time spent by plumbers, builders and electricians installing such items, so any work rewiring, and putting in new fittings should always be considered for Capital Allowances purposes.
A more significant area that is often overlooked is the purchase of a property to be used for holiday letting purposes. The proportion of the property which might qualify under the Capital Allowance rules to be integral features, varies depending on the specification of the property, but can amount to between 10% and 30% of the purchase price. Whilst previous rules allowed an individual to offset any loss generated against other income, this is no longer possible. However you are allowed to roll that loss forward to offset it against future profits of your furnished holiday letting business in future years. This means that where a substantial claim is made, it can be many years before tax will become payable on profits generated.
We recently worked with a firm of surveyors to generate a claim of 15% of the purchase price of a property for one particular client and that, together with allowances claimed on refurbishment costs, has meant that the client is unlikely to pay any income tax on rental profits for approximately ten years, saving approximately £39,000 over that period. And if you purchased your property several years ago? This should not be a problem, although your claim may be given at 8% a year rather than as a one off benefit.
This is an area that should be borne in mind when either purchasing or selling a property for holiday letting, as the price to be attributed to integral features could be agreed and built into the contract. These are clearly very valuable reliefs and frequently not maximised by property owners as they do not realise they are available. We are very happy to work with surveyors to identify savings that could be made.
For more information please get in touch with your Old Mill contact.
---