Press enter to begin your search
Think Tank
Get ready for retirement – six ways to make the most of having more time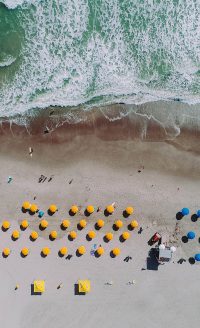 For many, planning for life after work or business can evoke thoughts of stress-free days relaxing at home or on holiday, with more freedom to enjoy time with family and friends. But for others the prospect of leaving the familiar daily work routine, and the end of a regular income, can trigger a complex range of emotions falling somewhere between anticipation and apprehension.
Understanding the common hurdles of retirement, and most importantly how to overcome them early on, can be essential in making retirement enjoyable, fulfilling and well worth the wait.
Thanks to years of experience of helping clients prepare mentally and financially for retirement, we have identified some of the common, and sometimes unexpected, challenges:
· An unexpected change in identity
· Relationship changes at home
· A heightened sense of mortality
· A potential loss of self-esteem
· Increased concerns over finances
· A mourning of the work-life routine.
Everyone's different, and some of you may not face any of these issues. But for those who do, the following suggestions can help you to get the most from the move into retired life.
---
Gradually reduce your work
Gradually reduce your work
---
Consider a gentle transition into retirement by gradually reducing working hours over a few years, if possible. We find this enables people to engage more with life outside of work and can help you to ease into retirement.
---
Talk to friends
---
Speak to friends and family who have already retired, and get their views on what they experienced – and what they might have done differently.
---
Take action
---
Have a clear vision of what you would like to achieve in retirement, and aim to put this plan into action in the first five years. Don't wait too long to plan that 'once in a lifetime' trip.
---
Focus on your relationship
---
In the lead up to retirement, focus on the relationship with your spouse or partner. For many couples, having more time with each other is key to an enjoyable retirement; but when your time together over many years has been limited by work, it can take a while – and some extra effort – to appreciate spending more time as a couple.
---
Find an activity
---
If you don't exercise regularly, finding an activity that you enjoy is important. Don't, however, feel under pressure to a join a gym! Most medical research suggests that a regular health routine is a major factor in maintaining physical and mental wellbeing, whether it's as simple as a daily walk or something more strenuous.
---
Get on top of your expenses
---
Finally, understand your expenditure requirements in retirement as early as possible, and determine whether you're financially on track to meet them. If not, what do you need to do? Many individuals, having saved hard throughout their working life, have very little idea of whether they can afford to retire, when this might be, and what their standard of living could look like.
It's fair to assume that many of these suggestions have one thing in common – a financial consideration. The underlying concern we often come across when talking with clients is the fear of over-spending in the early stages of retirement, and then not having enough resources later in life. As a result, people might restrict their spending in the early years when, in hindsight, this could have been the best time to enjoy your wealth.
Most of these financial issues can be explored and resolved by creating a robust, proactive and regularly reviewed financial plan that includes future cashflow forecasting. If you are potentially within 10 years of retiring and don't know what a financial plan is, or how a financial planner can help you create one, now is the time to find out.
In our experience, those who seek professional advice to examine their future financial position many years before retirement will generally be able to retire earlier, or will have significantly less financial worry in the lead up to, and beyond, retirement.
As a famous late President once said "If we could first know where we are, and whither we are tending, we could judge what to do, and how to do it" (Abraham Lincoln).
---