Press enter to begin your search
Think Tank
Government unveils path to sustainable farming from 2021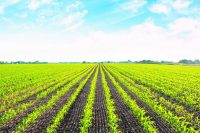 Defra has published their 'Path to Sustainable Farming: An Agricultural Transition Plan 2021 to 2024' along with a shorter summary 'Farming is changing' booklet.  Within these documents the government commits to:
Direct payments – Phased out gradually from 2021 – 2027 giving farmers time to adapt to the new system. Using this money instead to reward farmers for providing public goods
Environmental Land Management – The full Environmental Land Management scheme launches in 2024 with some elements available in 2022. It rewards farmers, foresters and land managers for providing public goods
Farmers in protected landscapes – Funding provided through the Protected Landscapes bodies to support farmers, especially in the uplands
Animal Health and Welfare – Working with the farmers and industry to support even healthier, higher welfare animals
Tree Health – New scheme to support felling of diseased trees and restocking following felling
Farming Investment Fund – Funding introduced to help farmers invest in equipment, technology and infrastructure to improve productivity and help the environment
Farming Resilience Funding – Offering more support to farmers to help them prepare for the changes ahead
Regulation Approach – Working with farmers to design a new approach that's more fair, proportionate and effective.
George Eustace, Secretary of State for Environment, Food and Rural Affairs, has confirmed that there will be three main parts to Environmental Land Management Scheme (ELMs):
Sustainable farming incentive
Local nature recovery
Landscape recovery
Together with additional grants/funding that will be available for the following:
Farm investment fund – investing in new kit to improve farm productivity which also benefits the environment
Lump sum exit schemes – Eustice also confirmed that they're currently looking to the taxation of this (as well as other aspects!)
New entrant support scheme
Grants for innovation research and development.
As we already know there will be a seven year transition period:
2021
Reduce direct payments by 5%
2022/23
Reduce direct payments by 15%
Introduction of lump sum exit schemes
Roll out ELM's: Likely to be a focus on Countryside Stewardship Schemes | Promoting integrated pest management | Particular focus on slurry investment
2024
Direct payments reduced by 50%
Delink direct payments
2027
A reformed agricultural sector
Without doubt, losing Basic Payment income will affect profitability for farming businesses. Farmers will need to review aspects of their business in preparation for this, including their cost of production and efficiency, and consider entering new markets to continue to be profitable. It's expected that investment, utilisation of the Farming Investment Fund and options to collaborate with other farmers may be beneficial in order to successfully navigate the upcoming changes.
Old Mill will work with farmers and rural businesses to prepare them for this, speak to your Old Mill adviser if you want to start the conversation now or click here…
---