Press enter to begin your search
Think Tank
Guest Spot: The future of land & property – Richard Nocton, Woolley & Wallis
The last few months have witnessed great intensity – intense heat (remember the mid-August heatwave), intense downpours and flooding but also an intense demand for property & land.
The Rise of the Bubble
---
After the release from lockdown in mid May, the property bubble began to swell and demand intensified with urban buyers desperately seeking a lifestyle move to the countryside. The thought of reshaping and rebalancing the work life balance has appealed to many households, fuelling demand for all types of rural property.  Inevitably there will have to be some rebalancing but when? The current market shows no sign of abating, with relatively few new properties coming to the market, prices have risen and remain firm.
The Stamp Duty holiday has been a welcome introduction from the Chancellor and stimulated aspirational thoughts of moving across an otherwise settled section of house owners, now keen to seize an opportunity but he probably didn't have to do this as the market had enough strength in it originally. The benefit of this 'holiday' is that the market will probably maintain some of its strength during the traditionally quieter winter months. Please remember that holidays are expensive and ultimately have to be paid for.
---
Demand
---
The demand for commercial sized farms has strengthened and grown – the effect of lockdown meant that virtually no farms were offered for sale during the traditionally strong selling season of spring & early summer. New applicant registrations are up and web traffic has increased.
The whiplash effect has taken the market by surprise with fierce competition being shown for the relatively few farms that have come for sale. The bidding has been well supported by the banks who are desperate to lend after a very lean period. Buyers have recognised that they have to make decisive moves to acquire property and we have seen guide prices exceeded many times in recent months. Those with roll-over funds still have the money to spend but often with a tighter timescale, those with bank funding are keen to find the right property as well as those who just have the financial ability to proceed, everyone is chasing too few farms. In addition to a myriad of existing reasons for looking to buy land, the growing interest in natural capital and carbon management is adding a whole new profile of buyer types to an already crowded market. This helps explain why prices haven't dropped and why land values have remained firm. We marketed a 530 acre arable and pasture farm in Dorset at a guide price of £7.1m and had 14 very serious enquiries in the first week. Having agreed a sale well above the guide this leaves 13 others still chasing land and knowing that they'll have to pay more next time to acquire the right property.
---
What of the future?
---
We have witnessed one of the most intense property bubbles for decades, can this continue?  The COVID-19 pandemic has to be paid for by someone! That 'someone' could well be the property industry, landowners and those who own second or multiple homes.
Rushi Sunak has made clear indications that tax changes are afoot and although this autumns budget has been cancelled, his spring announcement will be one of the most keenly watched by those with agricultural property – we have benefitted from a benign capital tax regime and the indications are that this cannot and will not last. Early signs from investors have shown that gold is at a record level approaching $2,000 per ounce. Historically, in times of economic trouble, those who look to preserve their capital flock to buy gold and agricultural land.
The rise in taxation is inevitable – it is just how hard it will fall and what areas will be most affected. Agricultural property is perceived as the domain of the rich and wealthy and therefore (despite the reality being otherwise) a soft target for HM Treasury. Whether it is fair or not, I cannot see too many politicians standing up in the House of Commons to defend farmers from additional capital taxes.
The rise in taxation hasn't come this autumn, for political reasons, surely it will come to all of us in 2021, after all there are only 2 certainties in life ……… death and taxes.
---
What can be done
---
The capital value of most farms bears absolutely no relationship to its ability to create a matching income – the well known phrase of being asset rich and cash poor. Now is the time to be looking at passing some property down to the next generation -the sensitive topic of succession is often made easier by having an open discussion often with an agent or accountant present. It is sensible to start the process as soon as you can. Farms are complex businesses and farming families can often have strong characters. The most tax efficient transfer of assets takes time and within the process, individuals need to take their time to assess how they feel about passing assets over and, equally, taking on assets which often means taking on more debt. Debt has never been cheaper and with base interest rates at 0.1%. A positive legacy from the pandemic is that we have been forced to consider our mortality, focus on our personal objectives and spend more time with closer family members – utilise this and initiate some uncomfortable conversations, they're never as bad as you first envisage!
---
Conclusion
---
The rural and farming property market is hot and will inevitably cool down over the winter months as the days get shorter and darker but the underlying desire for people to buy land, smallholdings and farms has proven resilient – we will have to see how the Chancellors tax axe falls but it is up to us to take control of our own destinies and plan for the future with confidence. Act now.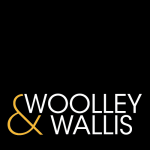 If you would like to get in contact with Richard at Woolley & Wallis, please click here.
---