Press enter to begin your search
Construction Industry Scheme (CIS)
HMRC's proposed changes to the Construction Industry Scheme
HMRC have recently published their summary of responses to their proposals for tackling Construction Industry Scheme (CIS) abuse and published their draft legalisation. The changes are intended to be introduced in April 2021.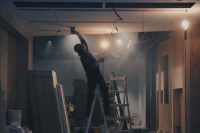 Offsetting CIS deductions through Real Time Information (RTI) payroll
---
Currently, subcontractor companies who operate within the CIS and have CIS tax deducted can make monthly submissions (EPS) through their payroll software to offset these deductions against their PAYE and NIC liabilities.
HMRC's draft legislation states that if their systems can't match the subcontractor company's submission to the contractor's return, HMRC will tell the subcontractor to amend the submission, or provide evidence of CIS deducted within a certain timeframe (14 days has been suggested).
If this isn't done, HMRC can correct the EPS and prevent further deductions from being offset for that tax year.
Naturally, this will cause cash flow issues as subcontractor companies may find they are unable to reclaim CIS deductions until after the tax year end, which can be a lengthy process.
HMRC has said they will consider allowing companies to continue to make EPS submissions where they belatedly provide evidence of CIS deductions.
The ICAEW has stated that 'The problem of incorrect deductions being claimed on an EPS could be simply dealt with by improved HMRC IT systems.'
---
Deemed contractors
---
At the moment, companies which don't operate in the construction industry must register for CIS if they have construction expenses of over £1 million for three consecutive years. HMRC's new proposal is that companies must now register when cumulative expenditure on construction operations for the previous 12-month period reaches £3 million.
---
Materials
---
HMRC have also clarified the position that direct costs of materials can be deducted before calculating CIS tax, but any mark-up charged by the subcontractor isn't deducted. This has always been the case, but some companies have failed to apply it.
---
Gross payment status
---
The rules for applying for gross payment status haven't changed, but HMRC have expanded the scope for applying penalties to people who provide false information on their application.
Gross payment status is where a subcontractor doesn't have CIS tax deducted at source by the contractor. The contractor must still verify the subcontractor and submit returns through HMRC, but the invoices raised can be paid gross.
This is particularly advantageous to companies, as allows cash inflow to happen earlier, rather than being offset against monthly PAYE liabilities or having to do a repayment claim at the year end, which can take some time to be processed.
It also increases early cash flow for unincorporated subcontractors, but they will no longer have the tax credit to offset in their annual Self-Assessment Tax Return, and therefore need to ensure that cash is saved back for their income tax bill.
Not all businesses can apply for gross registration – please seek advice from your Old Mill adviser if you feel if may benefit you and to see if you qualify.
---
Due diligence
---
Although it doesn't form part of the draft legislation, HMRC are also pushing contractors to do additional due diligence on subcontractors including those further down the supply chain. Their original proposal suggested a measure whereby contractors have to register for a site number for each job. There would be benefits to site operators and workers, but this is a big administrative burden for small companies that already have to contend with the changes to the VAT reverse charge and these draft CIS changes in 2021.
For further information on these proposed changes please contact your Old Mill adviser or click here…
---