Press enter to begin your search
Insights
International Women's Day 2023: Embracing Equity - John Boyd Textiles
'Equity can be defined as giving everyone what they need to be successful. In other words, it's not giving everyone the exact same thing. If we give everyone the exact same thing, expecting that will make people equal, it assumes that everyone started out in the same place – and this can be vastly inaccurate because everyone isn't the same.
Equity recognizes that each person has different circumstances, and allocates the exact resources and opportunities needed to reach an equal outcome.
Let's #EmbraceEquity – together!'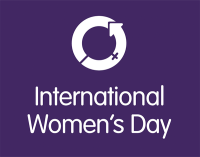 Interview with Anna Smith
---
We interviewed Anna Smith, Managing Director and Owner of Old Mill client John Boyd Textiles to find out her opinion on International Women's Day and what it means to her to be a women in business.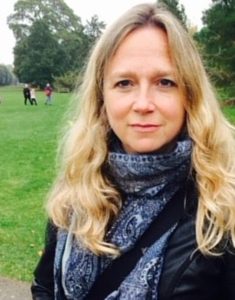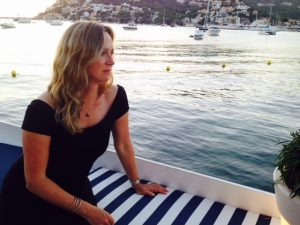 Tell us a bit about yourself! How did you get into your current line of work? How do you spend your spare time? What are your passions in life?
Anna: Having completed an engineering degree at Nottingham University with a scholarship from Courtaulds, I was working in Germany for a textile machinery company near Frankfurt when I was introduced to the main shareholders of John Boyd in 1993 and moved from Frankfurt to Somerset to run John Boyd, both areas known for the cider and leather working! I've owned the business since the other shareholders sadly died and I've been running the company for 30 years. My children, both teenagers now with my daughter now at Leeds University, and my business are my main passions in life as well as spending time with friends and family, travelling, good food, walking preferably by the coast and visiting art galleries and museums especially the V&A. I need my cultural art fix!
What does International Women's Day mean to you?
Anna: Celebrating all that women achieve and juggle in their lives and their family often in difficult circumstances.
As an inspirational woman in the workplace and/or community, how do you or how would you like to make an impact to promote equity and empower other women?
Anna: Women have so much to contribute, we are natural givers, jugglers and problem solvers, not all are treated equally especially outside the western world, we are lucky to have been born in an open and equal and diverse society and a lot has changed since our parents and grandparents days. I hope to always inspire women (and people) that you can achieve what you want in life, always work hard and give of your best.  Going forward, we still need better and more affordable childcare as well as flexible working to ensure that women and their partners can more easily return to work and not have to give up their jobs or careers.
Which women are you inspired by and why?
Anna: I am from North Yorkshire originally, all the women in our family for several generations have been strong capable and hard-working often running their own businesses whilst bringing up families sometimes on their own when they sadly lost their husbands early due to illness. The northern combination of grit, graft and determination to 'just get on with it' and to always give of your best will always stay with me.  Inge, my fellow shareholder from Frankfurt also inspired me by showing charm, kindness, compassion and warmth and enthusiasm for everything she did. She unexpectedly inherited her business from her father and married late in life, so the business and staff were her family. She always wished her father had sent her to a business school and not a finishing school in Switzerland, it wasn't an option for women in her day.
What do you love about being a woman?
Anna: The ability to multitask and problem solve, nurture and protect, and thinking of others, we do this constantly all day long at work as well as taking care of our family.
---
---