Press enter to begin your search
Insights
Farming & Tax: How to minimise your tax impact in 2021
Many of you will have just paid personal or business tax liabilities in January.  In such strange and troubling times, the certainty of paying tax for many will not have gone away, and in some respects those that do have tax liabilities might be thankful that they're in a position to still be paying tax, given the impact of the pandemic on many businesses over the last year.
However, a clear understanding of your own and your business's tax position is always important and, as ever, the devil is in the detail.  For many farming businesses, the tax liabilities paid in January 2021 will stem from the profits made in the 2019/20 year, for instance those with 31 March 2020 year ends.
While the impact of the pandemic had started to be felt by the end of that trading year, the majority of the impact will come in the current 2020/21 year and there are therefore some important questions that taxpayers should consider when understanding their tax position.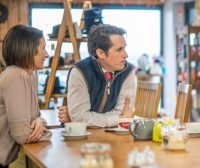 Reducing the impact of any 'payment on account'
Firstly, has your business been impacted by the pandemic and might you expect lower profits in this current year as a result? If that is the case then have you factored that into the tax you have paid in January?
A key point here is whether your tax payments included 'payments on account' towards your current year tax liability.  If your tax liability is likely to be lower then there may be scope to reduce those tax payments and recover some tax now rather than leaving it with HMRC to recover later.  For some that could give a much needed boost to cash flow if things are tight.
In particular, those rural businesses with hospitality or accommodation enterprises ought to consider this point although the beneficial impact of the various COVID support schemes together with cost savings while business has been reduced or temporarily closed will also need factoring in.
---
Tax reliefs from investments
Rural businesses have been impacted financially by the pandemic in many different ways and indeed some will be finding their profits rising as a result of better trading, for instance businesses making direct sales to the public during lockdown.
In some cases, we have seen businesses taking advantage of opportunities that lockdown has provided by carrying out new investment.  Again, those businesses ought to consider whether they have paid the right amount of tax and whether tax allowances from that investment have been fully factored into their tax planning.
For businesses investing in plant and machinery or fixtures and fittings qualifying for capital allowances, the tax reliefs remain generous with up to £1 million of qualifying expenditure being able to be written off against profits for another full calendar year to 31 December 2021.
If you're in a position where you don't quite understand what tax you have paid, what it's based on and why you have paid it, please take this opportunity to understand this better.  Not only will this help identify any potential tax that might be reclaimed by you or your business, but also give a better starting point to understand what options there might be to manage or mitigate tax liabilities in the future.
It's vital that businesses understand how their trading structure impacts their tax status and whether that structure is still the right one for their business.  Many farming businesses have grown significantly in recent years and the structure that in some cases has been used by previous generations may now not be fit for purpose.
If you would like to discuss any of these points, either to gain a better understanding or simply to get a second opinion on tax matters generally, please get in touch.
We are here to support all of those in farming and rural communities through these challenging times to hopefully see their businesses continue and thrive well into the future.
---
---