Press enter to begin your search
Inheritance Tax
Less than six months to review your Inheritance Tax
Current Inheritance Tax (IHT) rules can be very beneficial for farmers and many feel confident that their farming business and property assets can be passed down to the next generation free of tax on death.
However, an independent advisory group to the government, the Office of Tax Simplification (OTS), outlined a number of recommendations in their recent IHT review (July 2019). The recommendations, while primarily geared towards making the administration of IHT more straightforward, may have a secondary effect of reducing some of the favourable reliefs available to farmers.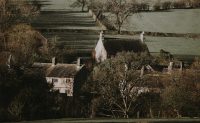 Under the existing rules, agricultural land and property qualifies for Agricultural Property Relief (APR) from IHT at 100% for most, or 50% in some cases. In addition, other land and property or assets which may have been diversified into investments such as rental properties, solar farms or furnished holiday lets etc., can qualify for Business Property Relief (BPR) again at 100% or 50% as part of an overall farming business which is at least 50% trading. These reliefs can apply on lifetime transfers as well as on death where the conditions are met.
Transfers on death currently also qualify for a Capital Gains Tax (CGT) free uplift in the market value to probate value so that gains are effectively washed out on death. Lifetime transfers instead qualify for gift holdover relief for agricultural land and property or where there is a business which is at least 80% trading. In these cases, gains can be deferred until a later disposal.
Based on the above, the main school of IHT planning thus far has been for farmers to hold onto assets and continue farming as actively as possible until death so that there is no IHT or CGT on a death transfer. However, one of the key recommendations of the OTS report is that the CGT free uplift on death be removed where relief from IHT is also available. This would mean that the next generation will inherit the farm at a historically low base cost and could lead to additional Capital Gains Tax (CGT) on a future sale.
When combining this recommendation with the further recommendation that the tests for BPR and gift holdover relief are brought into alignment (currently 50% trading and 80% trading as mentioned above), this could lead to some businesses which would currently qualify for BPR at 100% and the CGT-free uplift on death, even if they wouldn't meet the tougher 80% test for holdover relief on a lifetime transfer, suddenly not qualifying for either of the reliefs.
However, it's not all doom and gloom. One of the recommendations is for HMRC to review their approach to APR on farmhouses where the farmer may have moved away from the farmhouse for medical treatment or to go into care and other recommendations include reducing the current seven year clock to a five year clock, although taper relief may also be offered up for abolishment meaning gifts which were made four years and 11 months ago, would still form part of the estate with no partial relief available.
When the OTS presented their report in July 2019, it was not clear when any of the recommendations might be considered or indeed implemented. Given the costly financial support measures the Government has and continues to provide to keep the economy afloat during the COVID-19 pandemic, and the recently delayed Autumn Budget, the next opportunity for the government to review our current tax regime and implement changes, will be the Spring Statement next year.
"Farmers have until March 2021 to make sure they're in the best position with regards to IHT planning. "
---
---
Your IHT checklist
---
Have a review of your current Inheritance Tax position
Review your current wills to ensure they are legal and include all intended legacies
Consider all gifts made in the last seven years and put together a summary to assist with prompt IHT planning
Think about your business succession plan and put one in place if not already – who would take on the business and the assets? Do they already have some business assets?
Think about your other assets – where would you like these to end up?
Collate any trust deeds and deeds of gift so that the paperwork is on hand to be reviewed and form part of any planning
Have a review of your partnership agreement or shareholder agreement to assist in succession planning
If you have any questions about any of the above please do get in touch with your adviser in the first instance, or alternatively click here…
---