Press enter to begin your search
Tax
Looking through the new 30-day window on residential property sales
From 6 April 2020, HMRC introduced radical changes to the disposals of UK residential properties. Individuals (including trustees and personal representatives) now have 30 days to report a disposal and make a payment on account of Capital Gains Tax (CGT) to HMRC.  This doesn't apply to companies.
A residential property return will be required to be submitted to HMRC within 30 days of completion. This is a huge change considering the disposal would have previously been declared solely on the tax return which could have been up to 22 months after the date of completion.  A disposal includes a sale or gift.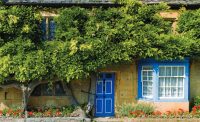 This change only applies to UK residential property owned by UK individuals (there are separate rules for non-resident individuals). Therefore, the 30-day reporting doesn't apply to the following assets:
Land;
Commercial property;
Other non-residential property;
Overseas residential property;
Any assets (including residential property) owned by a Company.
Examples of the types of properties that are impacted are buy to lets, UK holiday homes, Furnished Holiday Lets or private residences where you haven't occupied the property for the full period of ownership.
Any disposal not giving rise to a CGT liability, i.e. the sale of a property covered by Principal Private Residence relief in full, or within the annual exemption, isn't required to be reported under this new system.
The disposal of mixed-use assets will need to be split out to determine the different chargeable elements and how each of these will be reported by the appropriate deadline.
By way of a simplified example, the sale of a mixed used asset (flat and shop) could be split out and affected as follows:
Shop (ground floor element of sale) – not a residential property meaning it's declared and taxed through the annual tax return with the deadline being 31 January following the end of the appropriate tax year. This may also qualify for Entrepreneurs Relief at the beneficial CGT rate of 10% if it meets the specific criteria.
Flat (second floor element of sale) – this is a residential property and assuming there is a chargeable gain arising this would be subject to the new rules meaning this element of the disposal would have to be reported, and any tax paid at the CGT rates of either 18% or 28%, within 30 days.
The above example helps to illustrate the potential timing and cash flow issues as one element of the disposal will be declared and paid within 30 days, and the remaining chargeable assets then declared and balanced out at a potentially much later date via the tax return.
There are a number of additional factors that need to be considered when dealing with these new rules, including the interaction of capital losses, the need for valuations, reliefs available and in particular the recent changes to Principle Private Residence relief.
As HMRC's new online service is now up and running, we have been able to experience what this means for taxpayers. It's clear that future updates will be required to HMRC's platform, as for example, it's currently not possible to file an amended return. A small period of grace was provided by HMRC to enable taxpayers to adjust to the change, but this has now passed and HMRC's late filing penalties and interest regime is now live. As HMRC are keen to improve cash flow and in-year reporting, this basis of reporting is only likely to expand in the future.
The new 30-day window also doesn't apply where the disposal of a property is subject to income tax. This is a subject in itself but essentially can be summarised in that where a property is bought with the intention of selling straight away to make a profit, HMRC may deem to this to be a trade and therefore subject to income tax as a business. There is a lot to consider under these provisions, but this income tax trap is something to be wary of if you are planning to turn a quick profit on a property.
Due to the significant impact of these new rules, it's important to seek advice to establish the tax position as early as possible, to ensure you are in the best financial position and that any deadlines set by HMRC are met.
If you are considering selling, or are currently in the process of selling UK residential property (including as part of a larger sale) and have any queries as to your position, please do contact one of our Property & Construction specialists.
---