Press enter to begin your search
Legislation & Financial News
Making Tax Digital: Your easy start guide (June 2019)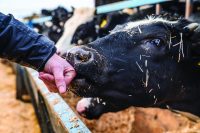 It's finally here! Making Tax Digital (MTD) for VAT took effect on 1 April 2019, which means that if your business turnover is above the current £85,000 VAT threshold, you will need to ensure that your VAT return records are maintained and filed digitally with Her Majesty's Revenue and Customs (HMRC).
But if you still need to take action to meet these requirements, don't worry – just follow our easy step-by-step guide below.
1. Check that you are using compliant software
---
Before you sign up, check that the software you use enables you to submit VAT returns electronically, and is compatible with MTD for VAT. If you're not sure, contact your existing provider; they should be able to give you full support. At Old Mill we use Xero Cloud Accounting, and we can help to get you set up with this system. You can find out more on our digital services page.
---
2. Sign up?
---
Once you're ready to sign up, go to www.tax.service.gov.uk/vat-through-software/sign-up. You will need to log on with your normal Government Gateway details, but the process should be straightforward. Once you've signed up, you'll receive a confirmation email from HMRC within 72 hours.
It's important to note the timing restrictions on signing up. If your VAT payments or repayments are made by direct debit, you cannot sign up for MTD for five working days after the submission due date for your last 'non-MTD' return. You must also sign up at least seven working days before your first MTD return is due.
---
Do you file VAT monthly?
---
If so, there's a relatively short window to sign up, and HMRC recommend you sign up between 15-28 May. If you haven't done this yet and need help, please do contact us.
---
Do you file VAT quarterly?
---
For businesses filing quarterly, HMRC recommend you sign up as follows:
April – June returns: sign up between 15 May and 23 June
May – July returns: sign up between 17 June and 23 July
June – August returns: sign up between 15 July and 23 August.
Rural businesses are going through very exciting times with the introduction of the latest technology. While new regulations will mean significant changes for businesses, they also represent great opportunities to evolve with the emerging technological landscape. There are a variety of ways that digital technology can help you and your business. The move to MTD for VAT is another step towards getting ahead of the curve, thinking innovatively about your service or products, and becoming a leader in your field.
If you have any questions or concerns regarding Making Tax Digital, or would like to speak to one of our expert advisers about Xero, please contact us and we would be happy to help.
---