Press enter to begin your search
Think Tank
New deadline for payment of Capital Gains Tax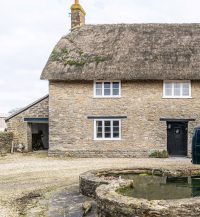 With effect from 6 April 2020 the Capital Gains Tax (CGT) bill on residential property disposal has to be paid within 30 days of completion.
This is a fundamental change to the administration of CGT for sales and other disposals of UK residential property.  Currently CGT is payable by 31 January of the tax year following the year of disposal. Therefore this proposed new deadline is a major reduction in the timescale that applies between selling a residential property and paying the tax.
This could cause problems where the calculation of the capital gain is complex and taxpayers who are within the self-assessment system will have to report the capital gain on their annual tax return, as well as completing the 30 day residential property return.
A return is not required where a capital gain is not taxable, for example, if it is covered by main residence relief. Otherwise, interest and penalties will be charged if the deadline is missed.
For farmers, these changes will mainly affect those selling a second home, rental property, farm workers cottages or holiday lets.
If you are planning the sale or disposal of residential property, contact one of our financial experts to get the most up-to-date information and advice.