Press enter to begin your search
What are the changes?
NS&I Interest rate cut and your savings
This week NS&I have announced they are slashing the interest rates on their savings accounts from 24 November 2020.
The table below shows the current and new rates that you will get on the various different NS&I savings products:
In addition, the prize pool for Premium bonds will also fall from 1.4% to 1%.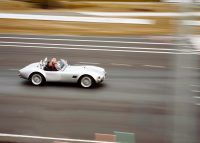 Why are NS&I cutting their interest rates?
---
Back in July the Treasury set a target for deposits they were looking to attract into NS&I of £35 billion. The Government seemed to be keen to attract deposits and consequently were offering attractive terms to do so and indeed, NS&I decided not to reduce some rates from 1 May as originally planned to help support savers during the coronavirus crisis.
Roll on two months and things have changed.
The Government can raise capital in many ways and with negative yields on short dated gilts with up to five years maturity, it's now much cheaper for the Treasury and better value for the taxpayer to sell more of these gilts. The Government would also be aware that with such a large difference between many high street savings accounts and NS&I, they may have been attracting capital away from Banks who have a need to shore up their balance sheets over the next few months.
---
Is there any benefit of keeping my savings with NS&I?
---
NS&I savings do have the benefit of being 100% backed by the UK Government so there is no need to be concerned about the Financial Services Compensation Scheme (FSCS)  being limited to protecting deposits of £85,000 per individual per institution if the bank or building society become insolvent. For some the peace of mind of a Government guarantee may be more important than getting a return on their deposit savings.
---
What should I do with my savings now?
---
While this severe cut in interest rates is extremely frustrating for savers with NS&I, given that the changes don't come in to effect until the 24 November, it may be worth waiting a while to see what, if any, changes other financial institutions make to their interest rates. There is a danger of moving money now only to find that you don't end up being better off come 24 November.
It may also be an appropriate time to review how much of your wealth is in cash. For those of you with longer-term investment horizons it may be worth seeking advice as to whether some of your cash could be invested differently and generate a better return over the medium-long term for you. It would seem that the era of near zero interest rates could be with us for some time.
---
In conclusion
---
Personal finance relies, to a degree, on stability and for rates of a Government institution to be cut by 99%, in the case of income bonds is disappointing to say the least. A deposit in NS&I income bonds at the new reduced rate of 0.01% will take just short of 100 years to earn just 1%!
£billions have been attracted to NS&I by market leading rates since the beginning of the year and while rates were probably set too high, a reduction to a more reasonable level in line with best buy accounts would have been more palatable.
Old Mill is proactively reviewing the savings market for suitable alternative accounts before the NS&I rates drop on the 24 November
If you would like to discuss your personal circumstances, please do get in touch.
---