Press enter to begin your search
Tax
What does the Office of Tax Simplification mean for farmers?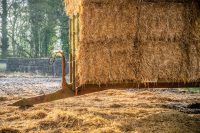 Changes are afoot. We now have the Office of Tax Simplification (OTS) advising the Government on all matters relating to tax, in some cases very relevant to farmers.
Details of the OTS review have recently been published, but it's important to state that, at this stage, these are simply suggestions as a result of the research and review – there is no indication that any of the proposals will become law. Despite this, it does make for interesting reading, and if any of the plans were put into place there could be a significant change to Capital Gains Tax (CGT), main residence and Agricultural Property Relief (APR).
Definite Inheritance Tax changes for the farmhouse and residential property
---
This issue is particularly relevant for farmers who are selling a second home, have rental property, farm workers cottages or holiday lets.
The payment of CGT on residential property has now been implemented within the Finance Act 2019 and will come into force on 6 April 2020. While most of our attention may be directed towards what is happening with Brexit, it's important to remember that the payment of CGT on residential property will now be due within 30 days of the date of disposal – much sooner than before.
While the Act refers to the date of disposal, this is, for CGT purposes, in most cases the date of exchange of contracts. However, in this case it means 30 days from the date of completion – the date when the monies move between the parties.
If you are therefore considering disposing of a property, it will be useful to work with your advisers so that a fair assessment of the CGT position can be made. If you are in the self-assessment regime, the gain will still need to be included on your self-assessment tax return. This will enable the actual tax position to be finally concluded, remembering that if you dispose of another asset in the year that produces a loss, it can be deducted from the gain to work out your overall CGT liability.
It is useful to note that the payment of CGT is only an interim payment, but even so, the more accurate you can make the payment, the less funds HMRC will be sitting on until the final liability is confirmed.
For farmers, these changes will mainly affect those selling a second home, rental property, farm workers cottages or holiday lets. Going forwards, if you are planning any sale of a residential property, it would be a good idea to get in contact with your adviser early, to plan your strategy for making the tax contribution.
---
Possible Inheritance Tax changes for main residence and APR
---
A recent publication from the OTS sets out possible changes for a future finance act and Inheritance Tax (IHT) treatment. While this is ring-fenced as 'possible', it's worth considering some of the genuine changes being introduced very soon in connection with CGT.
Deemed period of occupation
The first change which may actually take place is the reduction in the 'deemed period of occupation'. This is normally associated with people who are in the process of selling their homes and have already moved into their new home, while they are waiting to sell their old one.
Principle private residence (PPR)
Principle private residence (PPR) relief provides exemption from CGT when you sell a property that is, or has been, your main residence throughout your ownership. Final period of ownership relief historically provided PPR exemption for the last 36 months that you owned the property, regardless of whether you lived there or not.
So, for example, if the house was empty for 12 months while you were trying to sell it, or it had been rented out for the last three years before you sold it, then you would qualify for PPR relief from CGT for up to 36 months – known as the deemed period of occupation – as long as the property had been your main residence at some point during your ownership.
That 36-month deemed period of occupation was cut to 18 months in April 2014; now the Government is proposing to cut it again, down to nine months, from April 2020. It's important to recognise that this is not a long period of time, particularly if we are coming to an uncertain economic phase where house prices could be affected, and selling your only, or main, residence could potentially take longer than usual.
What this means is that if, after moving out of your house, you are still struggling to sell it in 12 months' time, the PPR relief will only apply to nine of those 12 months. Any gain resulting from the other three months will be apportioned and could start to become taxable.
As part of being prepared for the future and looking at many of your farming businesses, if you do have assets that could qualify for the only or main residence relief, along with assets that currently qualify for APR, this may now be the time to talk to us to see whether gifting assets to the next generation under the current regime may be worth sensible consideration, rather than waiting to see what any new regime will bring into play.
---
---
Possible implications for farming structures and land ownership
---
Farming businesses are very heavily asset based. Whether you are an owner-occupier or a tenant renting from a landlord, in addition to adapting to meet the changes coming about with Brexit it's also important to factor in the possible implications of the OTS report, which may herald future changes to IHT and CGT.
For landlords, changes in APR – particularly a reduction in relief rates – could see land attracting a tax charge which may require you to raise cash by reducing holding sizes.
Business Property Relief (BPR)
For owner-occupiers, one common theme is that the farm is part of the business assets for many farming structures, since the leading case of Farmer back in 1999. As long as the business 'in the round' is considered to be 'wholly or mainly trading', then Business Property Relief (BPR) can be available on the value of the interest held in a business (including a share in a partnership), or the share capital of a private limited company.
Farm property held within the partnership structure (including cottages and farm buildings which may generate rental income) would also form part of the business interest, and qualify for BPR.
The Farmer case highlighted the fact that where farms had historically included cottages as part of the overall assets, but these properties had ceased to become necessary for housing employees of the business, they could still qualify for IHT relief as part of the overall business interest. This is despite the fact that APR on them would be lost as soon as the employee moved out and the property was used for non-agricultural use.
One of the comments in the OTS report is the alignment of IHT with CGT, with the result that the current 'wholly or mainly' test of 51% trading could require the trading activity to be at least 80% or more. This could become a critical issue because, as margins and farm incomes come under pressure with reduction in farm gate prices and the potential loss of farm support, businesses could suddenly fall foul of obtaining the relief. With BPR, however, it is either full relief or no relief.
Potentially Exempt Transfer (PET)
On a positive note, for those thinking of gifting property away – currently a Potentially Exempt Transfer (PET) for IHT purposes – the existing requirement to survive the date of gift by seven years for the asset to avoid being brought into the overall final IHT calculations could drop to five years.
We could be seeing a significant change in the future fiscal policy of the country and the need to raise tax revenue to support pledges made. So it's important that you keep in contact with your trusted adviser to ensure that you are fully abreast of changes that could, ultimately, affect your business structure, and your future plans for succession and growth of the business.
To find out more about how we could help shape your business on any of the issues above then find out more about our Farming Advisers here or get in touch with us.
---