Press enter to begin your search
Old Mill Updates
Old Mill appoints former PwC VAT Director to head up VAT team
We are delighted to have appointed Len Dean as Senior VAT Adviser.
Len led the Indirect Tax practice at PwC Scotland for six years and has relocated from Stirlingshire to Somerton, with his wife Amy and four children, to join Old Mill.
Len will help grow our tax practice by expanding the VAT team's capabilities and client offering with the aim of it becoming a leading independent tax practice in the region.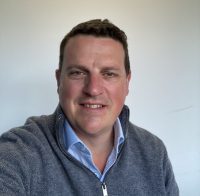 Len's career so far...
---
Len started his tax career in 2003 and trained as a VAT Inspector with HM Customs & Excise, shortly before it became HMRC, carrying out VAT inspections across much of the North Somerset, Bristol and Bath area.
In 2005, Len joined PwC as part of the Wales & West VAT team based in the firm's Bristol office, and worked his way up to Senior VAT Manager. Then, in 2014, Len was asked to lead the firm's Scottish VAT team, so he and his family relocated, enabling him to work across PwC's Edinburgh, Glasgow and Aberdeen offices. A year later, he was promoted to Director.
---
Why Old Mill?
---
Earlier this year, the role came up giving Len the chance to relocate back to his roots and join an exciting, growing firm with values aligned to his own, as he explains:
 'I was looking to relocate back home to the South West and I wanted a change of scene from the Big Four, so was keen to join a smaller business that was more in tune with the regional market.
 'But it also needed to be a forward-thinking firm that was embracing technology, with a strong brand, excellent reputation and top-quality people providing outstanding client service.
 'I know that seems like a lot to ask for, but that is exactly what I have found in Old Mill, so for me, it was a simple decision to come on board.'
Having worked in regional markets for his whole career, Len has broad experience across all areas of VAT with particular expertise in deals and M&A, property, and interactions with HMRC, and brings a user-friendly approach to VAT advice.
Len added: 'I am looking forward to working with many of the superb clients Old Mill already has and adding more, helping them cut through the complexity of VAT and get the best out of their VAT position so they can focus on and achieve their business objectives.'
---
David Maslen, Head of Tax at Old Mill said:
---
'With so many new challenges as a result of Brexit, VAT advice has become more important than ever, and Len's appointment is part of our strategic plan to provide the very best VAT advice to our clients.
'He is one of the best in the business; his expertise and knowledge will be a huge asset, significantly enhancing the specialist advice we offer our clients, plus, having started his career in the West Country, he is already well-connected in the local area. What is just as important to us, is Len's experience in building and developing teams. We have a talented VAT team at Old Mill and I look forward to seeing all our VAT staff flourish under Len's leadership.
David concludes: 'We feel really lucky to have found someone with Len's wealth of experience who also shares Old Mill's values, culture and vision. Len joins us alongside other recent recruits, Senior Tax Adviser, Stephen Martin, Senior Tax Specialist, Marketa Pasova and Capital Taxes Specialist, Mark Trevethan, further strengthening our tax team and allowing us to continue delivering real value to our clients.'
We are also still recruiting into this fast growth team, so if Old Mill sounds like the cultural fit for you, please do get in touch or visit careers.om.uk.
---