Press enter to begin your search
Old Mill Updates
Pensions & 2021 Spring Budget: What does it mean for your retirement fund?
The Spring 2021 Budget was reasonably kind to those who are able to make meaningful contributions to their pension funds as, once again, pension contributions have escaped significant changes in the Budget.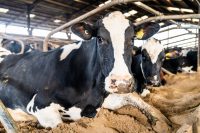 How is the Annual Allowance affected?
The Annual Allowance (the amount you can pay in) remains at £40,000, together with the ability to bring forward unused allowances from previous years.
There was more good news:
it is possible to obtain up to 60% Income Tax relief on your pension contributions (where your income subject to tax relief is in the £100,000 to £125,000 area),
45% relief (where your income subject to tax relief is over £150,000),
40% relief for higher rate taxpayers (where your income is over £50,270)
20% relief for basic rate taxpayers.
Finally, don't forget pension contributions can also assist with effectively reducing 'income' for Child Benefit and Child Tax Benefit purposes, assisting those with an income above the £50,000 threshold to reduce it such that they qualify to retain their benefit payments.
We may still see changes on 23 March (when the consultations are published) and so those that want to make contributions should consider maximising the amount they pay in for this tax year and next tax year.
---
Pensions Lifetime Allowance frozen
Turning now to the Pensions Lifetime Allowance, it was confirmed that this would be maintained at its current level of £1,073,100 until April 2026.
In the past, the Lifetime Allowance (LTA) has been progressively reduced from £1.8 million over the years. The reduced rate of £1 million was finally starting to creep up again with inflation and so a freezing of this allowance will have an impact over time. For example, if the LTA had continued to be uplifted with inflation it would be worth around £1.2 million by April 2026 -a difference of approximately £135,000.
The reduced allowance in turn reduces the available tax free cash sum, based on these figures by £33,750, as well as lifting many clients, particularly those who have invested over a number of years, into the Lifetime Allowance Charge.
For those with larger funds some protection may be available – Get in touch with us for further help.
---
Tax efficient gifting using pensions
While the primary reason for gifting will often not be for tax reasons, it is nevertheless possible to structure gifts in a tax efficient way.
For example, it is possible to make pension contributions to someone else's pension and they will receive tax relief at their marginal rate. So, if your child is a higher rate taxpayer, you could make a gift of £2,880 into their pension and tax relief of £720 will be added. They will then be able to claim a further £720 through their Self Assessment tax return. Your gift of £2,880 will be worth £4,320 in the hands of the recipient (your gift plus tax relief sums).
While making gifts into an investment that cannot be accessed until retirement will not be for everyone, the fact that the recipient cannot immediately access the money may be desirable.
There are limits on the maximum amount that can be paid into pensions so you should take advice before making third party pension contributions. Feel free to get in touch with us if you would like any support on the above.
---
---