Press enter to begin your search
Rural
Practical guidance for our rural and farming clients #39
In this month's Rural Update, we take a look at:
Old Mill Milk Cost of Production Report 2021
West Country Dairy Awards winner announced
Old Mill Bookkeeping and VAT Compliance Services
Financial planning: What is a cashflow forecast and why we use it
Frome Market Health Hub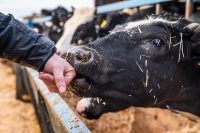 Old Mill Milk Cost of Production Report 2021
---
The Report is a comparison of farms with March year ends who derive their income mainly, or solely, from milk sales. As well as a review of the previous financial year, we also use the data to look ahead at projections for the current trading year. Even as we move through the year, there are arguably more uncertainties over profitability now than there were at the same point last year, in particular, taking into consideration the uncertain longer-term effects of Brexit.
The purpose of this report is to help you benchmark your own dairy enterprise and, by planning ahead, make the most out of the opportunities available.
Download the report here
---
West Country Dairy Awards winner announced
---
Old Mill again sponsored the West Country Dairy Awards in 2021, a competition dedicated to recognising and supporting the next generation of dairy farmers in the South West.
Congratulations to Max Dunford, from Shepton Mallet, studying Agriculture at Newcastle University who was given overall winner for this year's West Country Dairy Awards. Click here for more details.
---
Old Mill Bookkeeping and VAT Compliance Services
---
By now you are likely to be aware of HMRCs' plan to implement the next stage of the Making Tax Digital (MTD) initiative which encompasses businesses with a voluntary VAT registration who will need to comply from April 2022.
But what does 'being MTD compliant' mean to you?  And what are your options? Put simply, you will no longer be able to manually submit your VAT returns online and will have to use a piece of MTD compliant software to submit your data.
This next phase might just be the catalyst to take stock of how you, as a business owner, are spending your valuable time and why you might consider moving your VAT compliance and bookkeeping to our in-house Digital Business Services team.
Find out more here.
---
Financial planning: What is a cashflow forecast and why we use it
---
A cashflow forecast provides the following benefits:
Financial security – What do you need to do to secure your financial future?
Provides a sense of purpose and motivation – What are you working so hard for and why are you saving?
Less guilt – Can you afford to spend now without impacting on your future?
More time/choice – Could you retire early or start to work part time?
Taking the right amount of risk – Are you taking unnecessary investment risks to maintain your lifestyle?
Providing for the younger family generations earlier
Prioritising what is important
Making sound lifestyle and financial choices
Peace of mind – Understanding where you are today and where you are going. Are you going to have enough or too much money?
Old Mill has dedicated Financial Planners who help and advise our rural clients on their personal financial plans
Read the full guidance article click here.
---
Frome Market Health Hub
---
Old Mill are supporting the Frome Market Health Hub initiative, launched by Somerset NHS Foundation Trust (SFT) and based within the market site, the Hub will give access to health advice for hundreds of rural workers attending Frome Livestock Market auctions every week.
Farmers and farm workers often put the health and welfare of their livestock above that of their own wellbeing.  The SFT believes the hub will provide an important gateway for the farming community who are often the hardest to reach through traditional health service channels, and the hope is that farmers will make use of the drop-in clinic which is deliberately located at the market in what is the heart of their business and social lives.
Frome Market Health Hub will be open on the second Wednesday of each month in conjunction with the livestock market's key sale dates:
November 10
December 8
January 12
February 9
March 9
---
If you have questions about any of the topics we discuss in this update or relating to your own business please do get in touch with your Old Mill adviser in the first instance, or alternatively click here…
---