Press enter to begin your search
Think Tank
Principal Private Residence (PPR) relief for Capital Gains Tax (2019 update)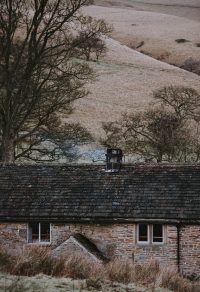 HMRC have recently launched the expected consultation regarding the proposed changes to Principal Private Residence (PPR) relief for Capital Gains Tax (CGT) purposes. Here we provide a reminder of the changes, due to take effect from 6 April 2020, and how they could impact you.
At Budget 2018, the Chancellor announced two major changes to the Capital Gains Tax (CGT) relief for selling a property that has been your main home at some point during your ownership.
How does PPR relief currently work?
---
Generally, a property that you have lived in for the entire period that you have owned it, would automatically qualify for full PPR relief – there is no charge to CGT and it does not need to be reported to HMRC.
What if I've only lived in the property for a certain time?
However, life is not always so straightforward! What if you had owned a property for 15 years, but during that time you had: lived in it, worked abroad, moved back in, left to move into another property with a partner, let the property out, then sold it?
In these circumstances you would have a timeline of ownership. This means that the PPR relief is on a time apportioned basis for those periods of actual occupation (or 'deemed occupation'). Therefore you may get partial relief from CGT and other periods, for example vacant or let periods, and this may be chargeable to tax.
---
The new proposed Principal Private Residence changes for 2020
---
The changes that are due to take effect from 6 April 2020, are to reduce the period of 'deemed occupation'. At the moment, this usually applies to the last 18 months of ownership, but will now change to just 9 months.
This will effectively remove a relief called 'lettings relief' which can be worth up to £40,000 for each individual, if the property has been your main home at some point during ownership, and it has also been let out.
We have seen the relief for the final period of ownership of a property reduce dramatically over recent years, as it had been set at 36 months for many years, then being halved to 18 months in most cases from 6 April 2014, and now due to halve again. 9 months does feel like quite a short amount of time, considering how long property transactions can take, and we will need to wait and see if there will be any movement on this – perhaps if we have to have a reduction, 12 months would seem more reasonable.
Will Lettings Relief still be available?
Lettings Relief will technically still be available, but will only apply where the owner has been in shared occupation with the tenant at the time of the letting. This is not the case in the vast majority of lettings relief claims.
This is a significant change and is effectively retrospective, so any sales of property taking place after 6 April 2020 will not be able to claim this relief at all if the owner did not occupy the property with the tenant, it is not time apportioned for periods before and after 6 April 2020.
The consultation was opened on 1 April 2019 and closed on 1 June 2019. The purpose was to gather comments about the proposed changes, and also regarding a small number of other technical points related to PPR relief.
Need further clarification?
If you have received advice regarding your position with regards to PPR relief previously, which included lettings relief, it may be worth revisiting this to understand the impact of these changes.
Old Mill has a team of tax specialists who would be happy to work with you to assess your position. It may be that as a result of our review, you decide to take action, or if not, you will at least be prepared for what these tax changes will mean for you. Please get in touch with us or see our Capital Gains Tax Services if you would like to find out more.
---
---