Press enter to begin your search
Wealth Management
Property taxes in 2021: SDLT, Residential Lets, Holiday Lets & more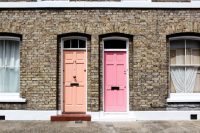 When dealing with property, whether renting, buying or selling, there are many aspects to consider from a tax perspective. Below we provide an overview of some areas worth considering.
---
Stamp Duty Land Tax (SDLT)
---
From 8 July 2020 the government temporarily introduced a SDLT holiday – This ended on 1 July 2021, but there are some exceptions. Until 1 October 2021 if you buy a residential property for less than £250,000 there is still no SDLT charged. After 1 October the threshold returns to the level of £125,000 (the threshold for non-residential land and properties is consistently £150,000).
Ongoing benefits for first time buyers
From 1 July 2021 when the threshold lowers, first time buyers get a discount (relief) meaning they will pay less or no tax if all purchasers are first time buyers and the purchase price is less than £500,000.
Transfer of debt
SDLT is payable on the total value or 'consideration', whilst this is normally the purchase price, where properties are being transferred without payment (e.g. as a gift to a son or daughter) any transfer of debt must be considered.
Higher Rates of SDLT & more than one property
The higher rates of SDLT still apply but follow the same thresholds as above. This applies to residential purchases of £40,000 or more if you have an interest in more than one property and you haven't sold or given away your previous main residence (you must consider all purchasers of the property when checking if applicable).
If they apply to one purchaser, then higher rates apply to the whole transaction. If you sell your previous home within three years you can claim a refund for the higher rates paid, within 12 months of sale.
Non-resident SDLT surcharge
From 1 April 2021 non-UK residents buying UK residential property will have an automatic 2% surcharge for SDLT on purchase.
An individual's residence status may not always be obvious and HMRC has an extensive statutory residency test to determine whether an individual is resident in the UK or not. Please seek professional advice should residency be a concern. However, if you have been in the UK for more than 183 days during the tax year, you're a UK resident.
---
Residential lets
---
When considering renting of residential property on a long-term basis very little has changed over the past few years regarding how to calculate profit.
HMRC introduced a £1,000 property allowance from 2017-18 to ensure individuals receiving up to this amount of rental income didn't need to complete a tax return.
Mortgage interest is not an expense
The main change has been to mortgage interest over the last four years, where HMRC allowed less and less of the interest as an expense deduction against rental profit and instead it was deducted as a 20% tax reducer.
From April 2020 mortgage interest is no longer an expense and is purely a 20% tax reducer. HMRC's aim was to stop higher rate and additional rate taxpayers obtaining tax relief at their marginal rates. Basic rate taxpayers should only be affected if the resulting increase in profits pushes them into a higher tax bracket.
Rental profit expenses
Expenses that are allowable in calculating rental profit for a tax year are generally in line with being wholly and exclusively for the purposes of the rental business. Some common examples of expenses include:
Repairs and maintenance (not improvements)
Rates, utilities, insurance, round rent
Letting fees
Cost of services
Accountant's fees on rental accounts
Enhancement expenditure & Capital Gains Tax
Improvement expenditure, or 'enhancement expenditure' is where there has been a significant improvement to the nature and state of the property that is reflected on sale. These aren't deductible against income but instead form part of the property base cost when dealing with Capital Gains Tax (CGT). The difference between what HMRC consider repairs and maintenance versus enhancement is not clear cut, and they apply an Income Tax priority test to expenses.
---
---
Furnished Holiday Lets
---
Furnished Holiday Lets (FHL) are typically short term lets of a property and there are specific rules and criteria that apply to renting out a property in order for it to qualify as an FHL. These include being available to let for 210 days of the tax year, let for 105 of those days and with restrictions on longer term lets.
FHL expenses
FHL's typically have more expenses due to the short-term nature of guests. In addition to the above consider:
Broadband, streaming services
Changeovers
Cleaning
TV licence
However, there are some key differences for tax purposes between an FHL and a residential let as an FHL is treated as a trade and not purely a rental/investment property. This can affect the way profit allocation takes place each year and is not restricted to the split of capital ownership.
Mortgage interest is an allowable expense
Mortgage interest for an FHL isn't subject to the same restrictions as a residential let, the whole amount is still an allowable expense deduction.
Another area to consider is capital allowances, via a survey, the value of the 'integral features' of the property can be ascertained and used to reduce profits.
CGT rates on the sale of a qualifying FHL can be at 10% instead of the 18/28% rates as with a residential let if the criteria of Business Asset Disposal Relief applies and there is sufficient available lifetime allowance.
---
Airbnb
---
Before the pandemic hit it was quite popular for individuals to let out part of their own accommodation on a short-term basis via sites such as Airbnb. HMRC have a specific 'Rent a room relief' for such income available to the sum of £7,500. Meaning an individual can receive up to this amount of rental Income Tax-free for renting out rooms in their own property in which they are present in the property during at the same time. The amount of relief applies to a household, and not per individual or room. For more information, visit – Rent a room in your home: The Rent a Room Scheme – GOV.UK (www.gov.uk)
If you would like to discuss any tax related property queries, please get in touch.
---
---