Press enter to begin your search
Think Tank
Research and Development (Spring Budget 2017)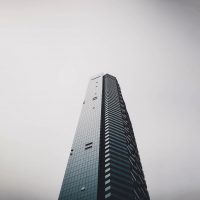 The Chancellor announced that measures will be brought forward to reduce the administrative burden of claiming R&D relief and to further boost awareness of the relief.
---
For a number of years now the Government has sought to increase the awareness of what is widely considered to be an underutilised relief.
Advance Assurance was introduced from November 2015 to allow smaller companies (<£2m turnover, <50 employees) who had not claimed the relief before to provide details of the projects they have carried out or planned to carry out and receive assurance from HMRC that the project meets the definition of 'research and development' for tax purposes. A successful applicant will not receive HMRC enquiry in the first three accounting periods of making a claim.
It is not clear at the time of writing what the measures will consist of, but the focus of such measures are to increase the certainty and simplicity of claims.
As a reminder, currently the R&D SME scheme offers an enhancement of 230% to qualifying expenditure. Loss making companies may surrender losses arising for a repayable tax credit of 14.5%, up to the value of the enhanced expenditure.
---