Press enter to begin your search
Legislation & Financial News
Second small farm productivity grant announced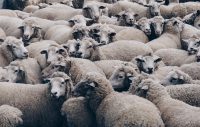 Following on from the success of the first small farm productivity grant in February 2018, a second one has now been released.
The announcement was expected in spring 2019 but the news came through slightly later than anticipated. On Tuesday 9 July, the productivity grant was confirmed and a new pot of £15m has been allocated with applications invited from 3 September at midday, giving a slightly longer window than last year.
The purpose of this grant is to support farmers who wish to raise their business efficiency, by encouraging them to invest in a range of technologically advanced machinery. This will also help to meet broader targets, improving the quality of the land and water they farm on, and also to support animal welfare.
What is included in the grant?
---
As per last time, the items available are split into handling and weighing equipment for livestock farms, and electronic or precision machinery for arable units or general resource management. There are approximately 80 specific machinery items available including an additional 26 new items compared with the first scheme. This includes:
Calving gates
Livestock monitoring cameras
Sophisticated vaccination guns
Robotic silage pushers
Auto-steer conversion systems for older tractors
The full extensive list can be found on the Countryside Productivity Small Grant Scheme (CPSG) Round 2 Handbook.
---
How much can I get?
---
You can claim a minimum of £3,000 and a maximum of £12,000 and does not exclude those that applied the first time around. So if you wanted to apply for a second grant, you can. It is a standard cost approach where the grant is awarded for very specific items of equipment at 40% of the standard cost, no matter what was actually paid for them.
---
How can I apply?
---
There is a relatively simple application process which can be done online. Successful applicants have 150 days to source and buy the items, providing invoices and photographic evidence to support their claim.
Although the scheme will fall during the harvest period, it is certainly worthwhile for those looking at livestock handling or new precision farming equipment. We expect this to be a popular scheme and would advise acting sooner rather than later to take advantage.  You can find out more on the government website, here.
---