Press enter to begin your search
Think Tank
Solar Farming Parks: How your rural business can benefit from solar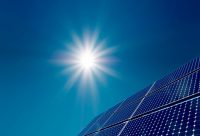 With the reduction in cost of setting up a solar park, the lowest fixed borrowing rates from the banks seen in many years, and revenue from the wholesale of electricity increasing by 80%, now could be the time for rural or farming businesses to reconsider solar opportunities they may have missed out on five years ago.
With the loss of the Basic Payment Scheme (BPS) grant on the horizon post-Brexit, farming businesses that want to continue to grow are under greater pressure to secure a steady income stream for the future. Establishing a solar park could be the answer.
Tax reliefs for farms with a solar park
---
Depending on how your farming business is structured, there may also be other benefits to setting up a solar park. A main tax issue for farms that are diversifying is making sure the farm as a whole continues to be seen as a trading business, so that it can qualify for Business Property Relief and secure 100% Inheritance Tax relief (IHT) on the value of the farm.
---
Inheritance Tax reliefs remain unaffected
---
With many businesses that diversify, a form of rental income is usually a 'go to' option, given the steady income stream that can be generated from either additional properties or converting a former barn into an office unit. The difficulty with rental income is that it is an investment activity, and as such reduces the trading activities of the farming business. The benefit of a solar park is that generating your own electricity counts as a trading activity, so IHT reliefs for the farm are unaffected.
---
---
How to structure your solar park
---
To make sure the reliefs remain while maximising potential revenue, it's also important to consider how the venture is structured. For example, the landowner needs to do things such as pay for the grid connection and planning permission themselves. This makes a lease to the energy supplier more valuable, although it potentially could count as an investment activity. However, if the lease were then based on turnover or a profit share (which does carry a higher risk) it would count as a trading activity, and would still benefit from the IHT reliefs.
Please do contact our expert advisers if you think this would apply to you and we would be happy to help.
"Now could be the time for rural businesses to reconsider solar opportunities."
---
---