Press enter to begin your search
Legislation & Financial News
Spring Budget 2021 – the outlook
Twelve months ago, Rishi Sunak delivered his first Budget as Chancellor just before the first coronavirus lockdown was announced. Back then, we were unfamiliar with the concepts of furlough or the 'R' rate; we had no idea of the devastation that COVID-19 would cause.
In the much-changed world we find ourselves in at March 2021, it was no surprise that pandemic support measures were front and centre of the Chancellor's second Budget, with him promising to continue to do 'whatever it takes'.
The headline economic figures remain startling: 700,000 have lost their jobs; the economy has shrunk by 10%; underlying debt is nearly 90% of GDP, and rising. But there is encouraging news. With over 20 million now vaccinated, the Office for Budget Responsibility is forecasting a 'swifter and more sustained recovery' than was expected in November 2020.
This didn't mean that the Chancellor could reign back on spending. Far from it, this was a Budget of further support, but with some moderate fiscal measures in the hope of rebalancing some of the nation's coffers.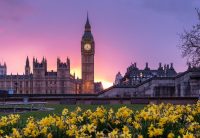 Pandemic support measures
---
Amongst a raft of continuing measures to support those impacted financially by the coronavirus, the Chancellor announced:
Furlough for employees
Extended until the end of September. Employees will continue to receive 80% of salary for hours not worked, but businesses will be required to contribute towards payments of 10% in July and 20% in August and September.
Self Employed support
This too will continue until September, with a fourth grant covering February to April at 80% of average trading profits, and a final grant covering May onwards. The final grant amount will depend on loss of turnover, with those whose turnover has fallen by 30% or more receiving the 80% grant; those with smaller losses will receive only a 30% grant. This cliff edge represents a significant difference so we recommend consulting with your usual adviser to ensure calculations are prepared properly. Newly self-employed will also be able to access the scheme, provided they filed a tax return by midnight on 2 March.
Low-income support
The £20 increase to Universal Credit will continue for six months, with similar support in the form of a £500 one-off payment for Working Tax Credit claimants. The National Living Wage will increase to £8.91 from the current rate of £8.71.
Support for jobseekers
Incentive payments for new apprentice hires will double to £3,000, and £126 million of investment in traineeships.
Business grants and loans
The Chancellor announced £5 billion of new grants for some businesses. Non-essential retailers will receive up to £6,000 per premises, with hospitality and leisure businesses (including personal care and gyms) receiving up to £18,000 per premises.
The 100% business rates holiday will continue for all eligible businesses in retail, hospitality and leisure up to the end of June, with reduced rates for the nine months after.
Arts, culture and sporting institutions will have a support fund of £700 million as they reopen later in the year.
A new Recovery Loan Scheme is being introduced – as the Bounce Back and CBILS programmes end – under which businesses of any size can apply for loans from £25,000 to £10 million.
---
Capital allowances – a super deduction
---
Perhaps the most surprising announcement in today's budget was for a new temporary first year capital allowance, giving companies incurring capital expenditure a super deduction against their taxable profits. It is never surprising to see a Chancellor use capital allowances as a way of encouraging businesses to invest. However, the extent of the new measures proposed are quite unprecedented.
Broadly speaking, companies investing in new plant and machinery between 1 April 2021 and 31 March 2023 will be able to claim a 130% capital allowance on that spend.  A company acquiring special rate pool assets will be able to claim 50% of the cost against their profits in the year of spend.
These new allowances will sit alongside existing capital allowances, including the Annual Investment Allowance.
Perhaps the most surprising aspect of the new rules is that there doesn't appear to be any kind of cap on the amount which can be claimed. Thus, a company spending £10 million on plant and machinery will be able to claim a deduction of £13 million. We will be watching the details as they come out to see if a cap is introduced by the back door.
Two specific things to watch out for here. First, this new allowance is only available to companies.  Unincorporated businesses will not qualify for the super deduction but will continue to benefit from the existing allowances. Second, where contracts for the new equipment were signed before 3 March, the expenditure will not qualify.
The proposed legislation also includes provisions whereby an element of the super deduction may be paid back when the assets are disposed of, and certain counteraction clauses to deal with abuse of the new rules.
The measures are clearly part of a plan to free up cash locked in companies, and generate investment which in turn will promote further employment and generate future profits. It's these future profits and employment which will enable the Government to raise tax receipts and pay down the national debt in years to come.
These new rules will present very interesting planning opportunities for clients looking to invest. As set out below, the Budget also introduced measures to temporarily enhance loss carry back for companies and of course a significant increase in corporation tax rates from April 2023. One can easily see scenarios whereby the super deduction above will generate a taxable loss. The company concerned will then need to consider whether it wishes to carry that loss back against profits made in the previous three years (and in doing so obtaining a cash inflow via a tax repayment at 19%) or carry those losses forward to offset against future profits which are likely to be taxed at a higher rate.
---
Corporation tax rate change
---
Corporation tax rate changes will see the universal rate of 19%, which currently applies to all of a company's taxable profits, change from 1 April 2023. After that date, the main rate of corporation tax will increase to 25%, so a 30% pt increase on the current rate.
There is some moderate comfort for small businesses, who will continue to pay the rate of 19% but only on taxable profits up to £50,000. A tapered rate of tax will be introduced for taxable profits above £50,000 such that if a company makes profits over £250,000, the main rate of 25% will apply.
This tapering reintroduces a marginal rate band of corporation tax – something abolished a number of years ago – and for every £1 of profit made between £50,000 and £250,000 a rate of tax of 26.5% will apply.
We can offer guidance to companies whose profits are likely to fall in that marginal rate band as avoiding the highest rate of corporation tax would seem sensible planning.
As is usual with profit thresholds, the limits will be proportionately reduced for companies in groups, although sadly the Chancellor has reintroduced the widely disliked associated company tests, rather than using the newer 51% group tests as part of this measure.
---
Extended loss relief
---
Extended loss carry back for companies
New provisions will be included to enable trading losses to be carried back against profits made in the previous three years.
Companies will be able to offset up to £2 million of losses incurred in each of the accounting periods ending between 1 April 2020 and 31 March 2022 against profits of the three preceding years.
The £2 million cap doesn't need to be pro-rated for accounting periods of less than 12 months. Groups will be subject to a single £2 million group cap for each relevant period.
This relief will be given in addition to all other existing loss relief options. The existing loss carry-back relief against the profits of the previous 12 months remains uncapped.
For example, if a company made an £8 million loss in the year ended 31 December 2020, after making £4 million of profit in each of the three preceding years, £4 million of the loss can be offset against the profits of the previous year (the year ended 31 December 2019) under the existing one year loss carry-back rule.  The new provisions will enable the company to carry back an additional £2 million of losses to offset against profits of the year ended 31 December 2018 under the extension.
If the company makes a further £4 million loss in the year ended 31 December 2021, a further £2 million of that loss can be offset against the profits of the year ended 31 December 2018.
The remaining unrelieved losses of £4 million will be carried forward as usual and can be offset against the company's future profits.
This measure offers companies which fall into a loss-making position a welcomed cash flow boost. However, with the planned increase of the corporation tax rate in 2023, the directors will need to decide whether to take advantage of the loss carry-back relief, and cash in the losses for a tax refund at the current 19% rate or carry these forward against the future profits taxed at much higher rates of up to 25%.
Loss relief claims under £200,000 can be made outside of the company's tax return, helping the businesses to access the tax repayment without delay whilst the accounts and tax return are still being drafted.
Extended loss carry back for unincorporated businesses
The COVID-19 pandemic has hit the self-employed and many unincorporated businesses hard. Today's Budget announcement brings in temporary rules to allow greater loss relief for sole traders and partners. These new temporary loss relief rules will apply to the 2020/21 and 2021/22 tax years and will allow losses made in either of those years to be carried back to the previous three years and set against trading profits made in those years. The relief is uncapped for the most recent year of the carry back but is then capped at £2 million for the earliest two years. This will enable many sole traders and partners to reclaim tax paid in earlier years before the pandemic providing much needed cash flow.
Current rules
Under current rules, a sole trader or a partner in a partnership is able to use losses made in the current year against other income of the current year or the previous year
Once the loss has been relieved as far as possible against income of the year in question, it can also be relieved against Capital Gains of the year
This loss relief is capped at £50,000 or 25% of adjusted net income if greater unless set against profits of the same trade
Losses can also be carried forward and automatically set against future profits of the same trade and this is not subject to the limit above.
New rules
Under the new rules, trade losses of tax years 2020/2021 and 2021/2022, where they haven't already been relieved under the old rules, can be carried back and set against profits of the same trade in the three years before the tax year of the loss
The loss must be carried back to the most recent year first i.e. 2019/20 then 2018/19 and finally 2017/18
The loss carried back to 2019/20 is uncapped but the loss relief is capped at £2 million in total for 2017/18 and 2018/19
The same will apply to trade losses in the 2021/22 tax year
The restrictions that apply to the usual loss relief rules e.g. hobby farming rules etc. will also apply to this additional relief
The loss relief will also be available on furnished holiday lets as the usual loss relief rules are
The loss relief rules above will apply in the same way to Class 4 NIC
A claim to loss relief will normally be made in a person's tax return, but where a claim will affect more than one year a stand-alone claim may be made outside of a return. The claim must specify the name of the business, the period for which the loss is made, the amount of the loss, and how the loss is to be used
A stand-alone claim may be made as soon as the basis period for which the loss is made has ended and the loss has been calculated
The time limit for making a claim to the extended relief for a trade loss in tax year 2020 to 2021 will be 31 January 2023
The time limit for making a claim to the extended relief for a trade loss in tax year 2021 to 2022 will be 31 January 2024
HMRC will be unable to give effect to claims and make repayments until Finance Bill 2021 receives Royal Assent. Where the period to which losses are carried back is under enquiry, repayment may be delayed until that enquiry has been concluded
As an example, a sole trader making a £500,000 trading loss in 2020/21 with profits of £200,000 in the previous three years would usually be restricted to carrying back only £200,000 of losses to 2019/20 resulting in a tax refund of £75,000. Under the new rules however, £200,000 can be carried back to 2019/20, a further £200,000 to 2018/19 and an additional £100,000 to 2017/18 resulting in a total tax refund of £193,100.
---
VAT and indirect taxation
---
Hospitality sector – introduction of a new temporary reduced VAT rate of 12.5% as from 1 October 2021. This includes:
supplies of holiday accommodation, tent and caravan holiday pitch fees;
food and drink retailers (cafés, restaurants, pubs) providing on site catering and take-away hot food supplies VAT consumed off premises – excluding the supply of alcoholic drinks; and
admission fees to attractions such as theme parks, zoos, etc., not covered by existing cultural exemptions.
The current (temporary) reduced VAT rate (5% VAT) applicable to specified supplies in the hospitality sector is to continue up to and including 30 September 2021. As from 1 October 2021, the VAT applicable rate to these supplies will then change to 12.5% – a newly introduced interim VAT rate – which will continue up to and including 31 March 2022. The VAT rate is then planned to increase back to the standard rate (currently 20%) as from 1 April 2022.
Introduction of a new reduced rate of VAT for hospitality, holiday accommodation and attractions – GOV.UK (www.gov.uk)
VAT Registration threshold
The UK VAT threshold will remain at £85,000 p.a. until April 2022. Mr Sunak noted that the UK had one of the highest thresholds in the world, so this might indicate plans to lower it in following years.
Excise Duty
A freeze was announced to fuel duty and alcohol (excise) duty (beer, cider, wine, spirits), current rates will remain the same.
Tobacco duty increased in November 2020 and that rate is in situ.
Landfill Tax Rates
These will increase as from 1 April 2021.
Standard rate from £94.15 per tonne to £96.70 per tonne.
Lower rate from £3/tonne to £3.10/tonne.
Who will be impacted? Operators of landfill sites in England and Northern Ireland, businesses registered for landfill tax. All businesses which require waste disposal – expectation that waste removal rates will increase.
Freeports
The creation of eight freeport zones across the UK has been announced, to stimulate business growth by the provision of tax breaks and reliefs to businesses operating within them.
Whilst most are in the North of England, one will be in Plymouth. This will include Stamp Duty Land Tax (SDLT) relief, enhanced structures and building allowances and certain customs related reliefs.
Designation of freeport tax sites – GOV.UK (www.gov.uk)
Stamp Duty Land Tax relief for Freeports – GOV.UK (www.gov.uk)
Enhanced Structures and Buildings allowances in Freeports – GOV.UK (www.gov.uk)
Air passenger duty
Whilst the rates from 1 April 2021 will increase current rates, the impact is expected to only be on certain long haul flight passengers (these are for journeys exceeding 2,000 miles and the higher, band B rate, applies).
Air Passenger Duty rates from 1 April 2022 to 31 March 2023 – GOV.UK (www.gov.uk)
Fuel Duty
Red Diesel usage is to be restricted to agricultural, rail and home usage
Petrol and Ordinary Diesel duty rates have been frozen.
---
Stamp Duty Land Tax
---
Extension of the temporary increase to the Stamp Duty Land Tax nil rate band for residential properties.
Further to the announcement of an SDLT holiday on 8 July 2020 which introduced a 0% rate of SDLT on properties purchased before 31 March 2021, there has been an increase in buyers wanting to complete before 31 March 2021 to benefit from the temporary reduction
Due to the volume of transactions, many won't complete before 31 March 2021 and so the Chancellor has today announced a further extension to the SDLT holiday to 30 June 2021 followed by an easing back to the previous 0% threshold of £125,000 by reducing it to £250,000 from 1 July 2021 and £125,000 from 1 October 2021
Combined with the announcement that Lloyds, Santander, Barclays and HSBC will be offering Government-backed mortgages for those with 5% deposits from April, these changes will open up the housing market for a range of buyers who previously might not have been able to get onto the property ladder.
The current bands for SDLT are as follows:
| | |
| --- | --- |
| Relevant consideration | Percentage |
| £0 – £500,000 | 0% |
| £500,000 – £925,000 | 5% |
| £925,000 – £1,500,000 | 10% |
| £1,500,000 + | 12% |
For rents:
| | |
| --- | --- |
| Rate bands for rent | Percentage |
| £0 – £500,000 | 0% |
| £500,000 + | 1% |
For second properties:
| | |
| --- | --- |
| Relevant consideration | Percentage |
| £0 – £500,000 | 3% |
| £500,000 – £925,000 | 8% |
| £925,000 – £1,500,000 | 13% |
| £1,500,000 + | 15% |
The first SDLT threshold (also called the 'nil rate band') was increased from £125,000 to £500,000, for the period 8 July 2020 to 31 March 2021
The Chancellor today announced an extension of this increase to the nil rate band, until 30 June 2021
From 1 July 2021 to 30 September 2021, the nil rate band reduces to £250,000
From 1 October 2021, the nil rate band will return to £125,000
As an example, a property purchased for £500,000 as a main residence assuming no other properties are owned, would cost £0 in SDLT if completion occurs before on or before 30 June 2021
The same property would cost £12,500 in SDLT if completion occurs between 1 July 2021 and 30 September 2021 and £15,000 if purchased from 1 October 2021.
---
---
Consultations
---
Enterprise Management Incentives (EMI): call for evidence
The Government wants small, innovative companies in the UK to reach their growth potential and see one of the market failures prohibiting this to be the ability of small companies to recruit and retain the talent they need.
The Enterprise Management Incentives (EMI) scheme is a tax-advantaged employee share scheme designed to bolster the attractiveness of share-based remuneration that Small and Medium Enterprises (SMEs) can offer to employees.
The Government announced a call for evidence consultation to assess the effectiveness of the current EMI scheme and whether and how to extend the current scheme to ensure it offers effective support to more companies seeking to recruit and retain key employees.
R&D tax reliefs: consultation
The Government has an ambitious target to raise total investment in research and development to 2.4% of UK GDP by 2027. R&D tax reliefs have a key role in incentivising this investment by reducing the costs of innovation.
Currently, small and medium companies may be eligible to claim an additional deduction of 130% of qualifying R&D expenditure from their taxable profits and, if loss-making, surrender this for a 14.5% tax credit.
This consultation will explore the nature of private-sector R&D investment in the UK, how that is supported or otherwise influenced by the R&D relief schemes, and where changes to the scheme may be appropriate.
It will look at the definitions and eligibility for relief to ensure they reflect how R&D is actively conducted, how well reliefs are operating for businesses and the targeting of the reliefs.
The Government consulted last year on what costs companies could include in R&D tax credit claims and whether these need to be updated to ensure credits remain well targeted and reflect modern R&D processes. As a result, the decision on whether data and cloud computing costs will be brought into the scope of qualifying R&D expenditure will be taken alongside this wider review.
---
And lastly…
---
From 1 April 2021 Research & Development (R&D) tax credits claimed by companies under the SME scheme will be capped at three times of the company's total PAYE and NIC liability for the period
The £1 million Annual Investment Allowance (AIA) limit was extended until 31 December 2021
From 6 April 2021, medium sized and large private sector employers will be responsible for assessing the employment status of any contractors they engage and potentially have to place many of them onto the payroll for the first time, with increased employers' National Insurance costs as a result.
---
---