Press enter to begin your search
Tax
2020-21 tax year end planning: 5 ways to be more tax efficient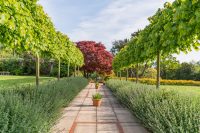 There's still time from now to the key upcoming tax dates of 31 January and 5 April 2021 to take action.
For those of you who haven't already done so then 31 January, is the deadline date for the submission of self-assessment tax returns and payment of tax for the tax year ended 5 April 2020.  It's also when the first instalment is due for the 2020-21 tax year, for anyone who is required to make payments in advance.
Due to the difficulties caused during this tax year as a result of COVID-19, it's likely that levels of income may be impacted compared to the previous year, for example as a result of lower income from savings and investments.  Therefore, is a tax payment in advance, which has been calculated based on your income for the previous tax year, going to be fair and accurate?
If you expect your income will be lower than last year, there is a facility to make a claim to reduce your payments in advance, which could help with cashflow in the coming year.
Many businesses were affected by COVID-19 and decided to defer their tax payment due in July 2020 to January 2021. If you were one those that decided to do this then this is also due by 31 January 2021.
---
2020-2021 tax year end planning
---
Before the end of the 2020-21 tax year on 5 April 2021 there are a number of things you can do to make the most of your tax allowances and available tax reliefs.
1. Claim Marriage Allowance
The Marriage Allowance was introduced in April 2015 and is available where both spouses were born after 6 April 1935 and both are basic rate taxpayers (both individually earning between £12,501 to £50,000), but it's still largely underclaimed.
If one spouse is not fully utilising their tax-free personal allowances, they can claim the Marriage Allowance to transfer 10% of their personal allowance to their spouse, representing a tax saving of £257 for 2020-21.  It's also possible to backdate the claim to the 2016-17 tax year, if the criteria were met, and claim a larger refund from HMRC. Please get in touch with us if you need help in this area.
---
2. Make Gift Aid donations
If you are a higher or additional rate taxpayer then Gift aid donations can have a significant impact on your tax return for the positive.  The relief can also be received by other means where a self-assessment tax return is not completed, for example an R40 repayment claim or through an adjustment to PAYE coding notices. For more information, see our article: "Charitable giving: The tax benefits".
---
3. Make personal pension contributions
Personal pension contributions are made net of basic rate tax at 20%.  If you're a higher or additional rate taxpayer, you can claim further tax relief through your tax return in a similar way to Gift Aid donations.
This can be an effective means of building up pension savings for children and grandchildren as well, as contributions can be made by a third party on behalf of another individual.
This is, however, a complex area with set rules as to how much you can contribute during a tax year and obtain tax relief, so do be careful and seek advice before making a contribution.  Our financial planning team are the perfect people to speak to.
---
---
4. Utilise annual gift exemptions for Inheritance Tax
There are a number of potential exemptions available, such that you don't need to survive for seven years after making a gift for it to be excluded from your estate, but the standard annual exempt amount is £3,000.  If total gifts within a tax year are less than this, the gifts will be immediately exempt for Inheritance Tax purposes.
It's also possible to carry forward an unused annual gift exemption for one year if it has not already been used.
Perhaps a member of your family has been impacted by COVID-19 and a gift would be especially helpful to them at this time.
---
5. Make use of ISA allowances for you and your family
ISAs are a great means of tax efficient investment, as income arising from investments within an ISA is tax free, as is the capital growth, so there is no exposure to Income Tax or Capital Gains Tax.
The annual limits for ISA investment are currently £20,000 in total for an adult and £9,000 for Junior ISA for a child under the age of 18.
---
The above provides an overview of a small number of different tools that can be used in ensuring that you maximise your tax efficiency and use of allowances available to you. Please get in touch with us or speak to your existing Old Mill financial planner before acting on any of the above, in order that we can ensure which are most suitable to your personal circumstances.
---
---