Press enter to begin your search
News
Rural – The Budget 2020, what you need to know
In the recent Budget, the Chancellor has announced a significant cut to Entrepreneurs' Relief which could impact a number of farmers in the process of selling up their business or hoping to do so.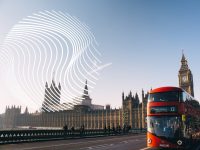 Capital Gains Tax (CGT): Entrepreneurs' Relief (ER)
---
Entrepreneurs' relief has offered many farmers and landowners the opportunity to sell up large assets, with a lifetime allowance on capital gains of up to £10m, but a shake-up in the Budget on 11 March has seen this reduced to £1m, with immediate effect. Any contracts that are exchanging as of now on qualifying disposals of farms or land for development could potentially see a large increase in their tax liability. 'It's going to have an impact on those selling land for development and includes any land acquired under a compulsory purchase order.'
However, there are some notable opportunities which shouldn't be ignored. There is still a £1m allowance, meaning the first £1m of capital gains will incur tax at 10%, while anything above that will be 20%.
For those selling land, there is still the option of rolling over the capital gain by reinvesting the money. This will be a more attractive option to farmers now as it will save them money.
There is, however, a great opportunity here for anyone with considerable borrowings on a variable interest rate due to the cut in interest rates from 0.75% to 0.25%.
Though this has been introduced to help with the outbreak of Covid19, those with the biggest borrowings are going to benefit the most. For example, if you have borrowed £1m, you will save £5,000 a year in interest based on the cut – which could help considerably.
The cut in interest rates may ease cash flow for businesses and offer up an opportunity to invest. The Structures and Buildings Allowance has been increased from 2% to 3%, meaning anyone putting up new buildings, or doing conversions and improvements, will have extra money to offset for tax purposes or could wipe out the interest paid on borrowing.
If you invest £100,000 in the project and receive £6,000 in rent on the building, you get £3,000 to offset for tax purposes, meaning only £3,000 of the rent remains taxable. Or, if you borrow for the project and pay 3% interest, this could be wiped out under the 3% allowance – meaning the income is tax free. This could really tip the balance for some people and make a project worth considering.
For farmers with diversified ventures, further exemptions to business rates will aid leisure and tourism. This will cover a number of different industries, but could include guest houses, caravan parks, restaurants and retail, meaning a sizeable tax relief for many. However, this only applies to premises with a rateable value of less than £51,000.
---
National Insurance Contributions (NICs) and plastic packaging tax
---
The National Insurance threshold has also been raised to £9,500 for employees and the self-employed, meaning approximately an extra £100 per person each year.
The Chancellor also introduced a new plastic packaging tax, meaning anyone manufacturing or importing over 10 tonnes of plastic a year will have to pay £200/tonne tax on any plastic that contains less than 30% recycled material. However, this is not coming into force until April 2022.
---
Another win for farmers in the Budget was the announcement that the agricultural relief on red diesel will remain in place.
Small businesses – with under 250 employees – will also be able to claim a refund on statutory sick pay for those effected by the coronavirus for the first 14 days of sickness, and statutory sick pay will now be paid from day one, she explains.
---
Utilising R&D and changes to PPR Relief
---
The Chancellor emphasised investing in business and promoting investment in Research and Development (R&D). In this respect, he announced an increase in the Research and Development Expenditure Credit (RDEC) rate from 12% to 13% with effect from 1 April 2020.
As previously announced in the 2018 Budget, changes will come into effect from 6 April 2020 for Principle Private Residence (PPR) relief. The second change is that Lettings Relief will be reformed so that it only applies where the owner of the property is in 'shared-occupancy' with a tenant.  This is likely to affect the majority of Lettings Relief claims, which are made on properties that have been an individual's PPR at some point during their ownership and have also been let out. This change will bring more residential property disposals into charge meaning more disposals will give rise to a Capital Gains Tax liability, which would have previously been covered by the relief.
From 6 April 2020, HMRC also introduce new reporting requirements that mean that all individuals, trustees and personal representatives, that dispose of an interest in a UK residential property will need to report this, and pay the Capital Gains Tax on account to HMRC within 30 days of completion.
A disposal only needs to be reported if it gives rise to a tax liability. If the liability is covered by the annual exemption, or a relief, this will not need to be reported within the 30-day deadline.
Firstly, the final period of exemption, which applies if a property has been an individual's PPR at any point during their period of ownership, will be halved from 18 months to 9 months.
This short deadline is a radical change in comparison to the previous reporting requirements of disposals being declared on the tax return after the end of the tax year. However, it's not a completely new concept, as it has been in place for non-UK residents since 6 April 2015.
If you are considering selling, or are currently in the process of selling, a UK residential property and have any queries as to whether or not this will give rise to a tax liability or reporting requirement, contact our expert advisers to ensure the 30 day deadline is met. The changes to PPR will potentially mean that a property disposal that may have previously been covered by the relief, will, in future, give rise to a liability which triggers a reporting requirement.
---
Off payroll working - IR35
---
On Monday 17 March, the government announced that it would defer the introduction of the new off payroll working rules (IR35) to the private sector until April 2021. 
The new rules, which have been in place in the public sector since 2018, were due to come into force in the private sector with effect 6 April 2020.
The new rules have the effect of shifting the burden of responsibility for operating IR35 away from the sub contractor's personal service company (PSC) and onto the end user.  This shift was due to be introduced in order to deal with a perceived lack of compliance in this area.
After significant lobbying in recent weeks, the intensity of which has increased dramatically in the last couple of days as the potential impact to business of coronavirus became clearer, the government agreed to postpone the introduction of the new legislation.  However, in his statement to the House of Commons, Chief Secretary to the Treasury, Stephen Barclay, was keen to point out that this was a deferral, not a cancellation.
This will be welcome news to many, but it remains to be seen if this is too little, too late.  In this respect we are aware of some end users who had already taken blanket decisions to cease contracting with Personal Service Companies (PSCs), effectively telling the sub contractors that they would have to go on the books as employees if they wanted to continue working.
But for many, this is a respite, and will buy them some time to prepare for 2021, whilst they focus on other pressing issues.
Finally, it's worth noting that IR35 is still very much relevant but, for now, the burden of complying will remain with the PSC.
The Budget had a number of notable updates for farmers, and though the reduction in entrepreneurs' relief could impact many, there are options, such as rolling over capital gains. The increase to the Buildings and Structures Allowance, the drop-in interest rates and the new exemptions to business rates could provide opportunities and much needed relief for many.
If you have any questions, or want to discuss your individual circumstances with an Old Mill financial expert, please do get in touch.
---