Press enter to begin your search
News
The election and your investments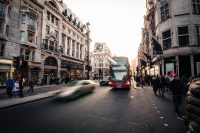 The voters of Britain have had their say and handed a landslide victory to the Conservative party.
At the beginning of the election campaigning, pollster Sir John Curtice declared the contest a binary decision; a majority for Boris Johnson's 'get Brexit done' versus any other combination with the other major parties favouring a second referendum or to revoke article 50.
With a turnout marginally down across the country the decisive result was a large fall in Labour support with, broadly, support passing to Conservatives in areas that had voted to leave in the EU referendum and to the Liberal Democrats in remain areas.
So what happens now?
---
With a significant majority of 78 seats the parliamentary timetable to exit the EU is now expected to be swift with the EU Withdrawal Bill due to return to the House of Commons before Christmas as merely a formality before the UK leaves the EU on 31 January 2020.
Of course Brexit is far from 'done' and further hard work is needed for negotiators to agree a trade deal with the EU. Boris Johnson has set out that this has to happen before the end of the transition period this time next year and stating there will be no extension to this. This is thought to be a tight timescale and we may have further turmoil as 2020 progresses.
After the result, Donald Trump offered his congratulations and a 'massive' trade deal offer but we'll have to see whether his Twitter diplomacy has any substance in the months to come.
---
Budget anticipated in February
---
Before the election, the Conservatives set out a timetable for its first 100 days in office. While the Brexit timetable above was foremost, they have already set out that after the UK exits the EU there will be a budget which will focus on 'cutting tax for hardworking families, alongside promised extra spending for public services.'
Parliamentary business should regain some semblance of normality, at least in the short term with several bills delayed, first by proroguing parliament and then by the election. Areas we will be keeping a close eye on include the proposals made in the review of Inheritance Tax by the Office of Tax Simplification, pension reforms and a desire for cross party talks to find a solution for social care reforms, both areas we know are of importance to our clients.
---
How have markets reacted?
---
When the exit poll revealed a convincing win for the Conservatives, there was a sharp rise in Sterling, with one of the biggest rises against the Dollar in the last few years and the Pound reaching a three year high against the Euro.
In the UK domestic stocks, those that derive much of their profits in the UK itself have seen significant increases, particularly in Banks and Utilities as the potential changes to those industries by a Labour government receded.
Overnight in Asia stock markets were buoyed by hopes that there would be a breakthrough in the China – US trade talks and this has continued this morning into Europe. Many of the larger UK companies derive much of their profit overseas and there will be a negative impact on the profits of these companies with Sterling strengthening but they have still seen a rise overall.
---
What will this mean for my investments?
---
We have talked a lot in the past year about the need for defensive assets in your portfolio as uncertainty around the world has caused investment markets to rise and fall, sometimes dramatically. Sentiment changes quickly and growth assets will participate in stock market rises such as we are currently seeing. With a clearer picture for the UK and China and the US agreeing a trade deal this could see a period of calm and rise in markets in the short term.
Uncertainty doesn't go away and we continue to advise that you maintain a balance between growth and defensive assets depending on your views and need to take investment risk. We believe this is the best way to underpin your financial plans.
If you want to talk about your individual circumstances with one of our experts please do get in touch.
---