Press enter to begin your search
Think Tank
The five benefits of having a Will in place: Guest spot by Nicola McIntyre and Hilary Askew from Stokes Partners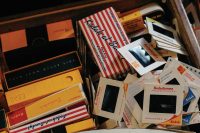 According to recent studies, more than half of adults do not have a valid Will.
---
Dying intestate, or without a valid Will, could mean that those who you most want to benefit from your estate may get nothing.For anyone without surviving relatives, it could also mean that your estate ends up with the Crown.
If you live with a partner but are not married or haven't entered into a civil partnership, it's also important to remember that they would have no automatic right to benefit from your estate. They would need to make a claim which, coming at what is inevitably a stressful time, could be both distressing and expensive.
But there is help at hand. A professionally prepared Will ensures your estate goes to the right people, and gives you peace of mind. Having prepared Wills for more than 20 years, we know that every client has different needs, so each Will is tailor-made to meet those individual requirements. Having tax planning advice as well as a Will that suits your circumstances can be crucial, especially considering that more than £5bn is currently paid in Inheritance Tax each year.
---
The five key benefits of writing a Will
---
It makes it much easier for family or friends to sort everything out when you die; without a Will the process can be more time consuming and stressful.
The executors you appoint will manage your assets and estate affairs immediately after your death. These are people you have personally chosen, who will not only deal with your financial affairs but also sort your personal belongings.
You can include your funeral wishes to assist family/friends with immediate arrangements after your death.
Parents can leave instructions about who they would like to look after their children in the event of their death. If both parents die without appointing a guardian, an application may need to be made to the court to decide who the children should live with.
Writing a Will can avoid family disputes. Without a Will, there may be further complications and delays, particularly important if you run a business or have assets overseas.
---
Get professional help when writing a Will
---
DIY Wills may seem attractive, but they can have adverse financial and emotional consequences for those you leave behind. In recent years there have been costly challenges on the interpretation and validity of Wills that have been homemade or drawn up by people with no professional qualifications.
We know that most people have the intention of making a Will, or reviewing their existing Will, but with busy lives we can all be guilty of not getting round to doing things. So take a positive step today – book an appointment to sort your Will, and benefit from the peace of mind it will bring.
By Nicola McIntyre – Partner and Hilary Askew – Associate
Stokes Partners, Kingfisher House, Market Square, Crewkerne, Somerset, TA18 7LH
Telephone: 01460 279279
E-mail: wills@stokespartners.co.uk
---