Press enter to begin your search
Legislation & Financial News
The new 0% starting rate of income tax for savings income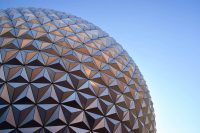 Many of the announcements made in the Chancellor's annual budget have a wide variety of commencement dates and we are now approaching the key date for the the new 0% starting rate of income tax for savings income, being 6 April 2015.
The current 'starting rate' of income tax for eligible taxable savings income is 10% and it is charged on the first £2,880. From 6 April 2015, this will be reduced to 0% and it will be chargeable on the first £5,000 of savings income.
When and how does the starting rate apply? The starting rate is available when an individual's gross non-savings income (e.g. earnings, property income) is less than the personal allowance plus the starting rate, currently £10,000 + £2,880 = £12,880. The 10% starting rate is then applied to their savings income until the threshold of £12,880 for total income is breached. For example, an individual with gross employment income of £11,000 and gross savings income of £3,000 would be taxable as follows:
£11,000 – £10,000 = £1,000 taxable at 20%
£2,880 – £1,000 = £1,880 taxable at 10% (starting rate)
£3,000 – £1,880 = £1,120 taxable at 20%
Historically, individuals were able to complete and submit to their banks the HMRC form R85 which instructed the bank not to deduct any tax from their interest income. However they could only do this if they were not a taxpayer, as it was a declaration that they had total taxable income of less than the annual tax free personal allowance.
As a result of the changes above, the eligibility rules for completing form R85 will also change, so that a saver who is unlikely to be liable to tax on any of their savings income in the tax year can complete an R85 and register to receive interest without tax deducted, even if they pay tax on other (non-savings) income.
In practice and for 15/16, this means if a saver's total taxable income will be below the total of their tax free personal allowance plus the £5,000 starting rate limit for savings, they will be entitled to register using the form.
We are currently waiting the new R85 form to become available which is likely to be very soon after 6 April 2015.
---