Press enter to begin your search
Old Mill Updates
The Spring Budget – A personal income review
As has been the case over the last few years the Budget held little surprise, given various leaks to newspapers and media outlets over the past week or so. The upshot of this is that from a personal finance perspective there were no major surprises and it was a case of avoiding more punitive tax changes, even if this turns out to be a temporary reprieve.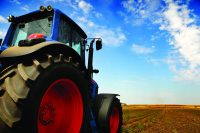 The main Budget points related to supporting the economy and the Chancellor stuck to the Conservative election manifesto promise not to increase the rates of Income Tax, National Insurance and VAT. 
There were some tweaks to allowances in this Budget but there is little doubt that, at some stage, the UK needs to have a plan for raising more tax. There is a raft of consultations due at the end of this month which may give an indication of what some of those measures may be in due course. 
Much of the Budget detail is hidden away in the publications issued once the Chancellor has sat down, and we will continue to pour over the detail and communicate changes that will affect our rural clients. In the interim we have detailed below the key announcements relevant from a personal tax and investing perspective. 
Whilst the headline is that there are no increases (yet) to the rate of Capital Gains, Income or Inheritance Tax, the fact that various allowances are being frozen is a 'stealth tax' and will adversely affect all taxpayers to some degree or another.  
No one can predict the future, but we can say with certainty that there will be lots more changes to tax rates and benefits in the years to come. Many of us worry about this uncertainty and the future but with a bit of forward planning you can stack the odds in your favour.  
---
Savings and Investments
---
Individual Savings Accounts 
Individual Savings Account (ISA) annual subscription limit – The adult ISA annual subscription limit for 2021-22 will remain unchanged at £20,000. 
Junior ISA and Child Trust Fund annual subscription limit – The annual subscription limit for Junior ISAs and Child Trust Funds for 2021-22 will remain unchanged at £9,000. 
Green gilts and retail savings product  
In November 2020, the Chancellor announced the Government's intention to issue its inaugural green gilt in 2021. The Budget announces further details, including that the first issue will be in the summer, with a further issuance to follow later in 2021. 
The Government will offer a green retail savings product through NS&I in the summer of 2021. This product will be closely linked to the UK's sovereign green bond framework and will give all UK savers the opportunity to take part in the collective effort to tackle climate change, benefiting from the innovative reporting standards planned for the green gilt programme. No further details or potential rates have been disclosed at this stage.  
---
Tax allowances and rate bands
---
The tax-p

ersonal allowance and basic rate band 

for 

I

ncome 

T

ax

 

will continue with announced increases 

from April 2021 

to £12,570 and £50,270 respectively as previously announced.  These will then be frozen at these amounts until April 2026

 

National Insurance Contributions Primary Threshold

 will increase from April 2021 to £9,568 and the Upper Earnings limit will rise to £50,270. The Upper Earnings limit is in line with the 

I

ncome 

T

ax higher rate band and will be frozen until 2026, but other thresholds will continue to be considered each year

 

Inheritance Tax Nil Rate 

Band

 to be frozen at £325,000 and the Residence Nil Rate Band frozen at £175,000 per person until April 2026

 

Capital Gains Tax Annual Exemption

 to be frozen at £12,300 

for individuals and up to £6,150 for 

T

rusts 

until April 2026

Pensions Lifetime Allowance 

to be maintained at i

ts current level of £1,073,100 until April 2026.

 
---
Residential Property
---
Stamp Duty Land Tax (SDLT) extension

 – The 

G

overnment 

will

 extend the temporary increase in the residential SDLT Nil Rate Band to £500,000 until 30 June 2021. From 1 July 2021, the Nil Rate Band will reduce to £250,000 until 30 September 2021

, when it will then be

 reduced further to £125,000 on 1 October 2021

 

30 Day Reporting

 – with the extension of the SDLT holiday and the new mortgage guarantee scheme, this will help to keep the property market moving. As a result, it is important to bear in mind the 30

–

day reporting for

 the sale of

 residential properties that was introduced in April 2020. To give an overview of this, a return is required to be submitted and the Capital Gains Tax liability paid within 30 days of completion

 

Mortgage 

g

uarantee 

s

cheme

 – As of April 2021, the 

G

overnment are introducing a new mortgage guarantee scheme. The scheme provides a guarantee to lenders across the UK who offer mortgages to individuals with a deposit of just 5% (for home

s

 with 

a 

value

 of

 up to £600

,000

). These low deposit mortgages will help first time buyers to get onto the property ladder.

 
---
Tax Administration
---
HMRC 

is 

to reform the penalties for late submission and late payment of tax for VAT and 

Self Assessment

.  This will likely be via a 

points based

 system, which is set to effect VAT taxpayers from 1 April 2022, 

Self 

A

ssessment

 for the self

–

employed or landlords with over £10,000 of income per year from 6 April 2023, and other 

Self Assessment

 taxpayers from

 

6 April 2024

 

The 

G

overnment will invest over £100 million in a Taxpayer Protection Taskforce of 1,265 HMRC staff to combat fraud within COVID-19 support packages, including the 

C

oronavirus Job Retention Scheme (CJRS) and the Self-Employed Income Support Scheme (SEISS) 

 

 

The 

G

overnment is looking to strengthen existing anti-avoidance regimes and tighten the rules designed to tackle promoters and enablers of tax avoidance schemes.

 
---
Summary
---
Planning around various tax issues will continue to be an important part of the planning that we undertake for our clients, ensuring you pay the right amount of tax and structuring your affairs to be as efficient as possible. 
Our aim at Old Mill is to help you focus on longer-term planning, putting you in the best possible position to ensure that any changes to your personal circumstances or financial changes such as those in the Budget are taken into account at an early stage. 
If you have any questions about how the Budget affects you personally, please get in touch with your Old Mill planner or  click here….  
---