Press enter to begin your search
Think Tank
Thinking about opening a farm shop?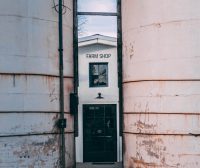 We are speaking to increasing numbers of farmers that are considering opening a farm shop. There is a growing demand for high quality, locally and ethically produced food.
---
Farm shops are ideally positioned to cater for this demand but there are a number of factors that farmers should consider before committing to such a venture. Based on our experience, gained across a wide range of clients, we have identified the following factors as being crucial to the success of a farm shop:
Skills and aptitude – the skills and the mind-set needed to run a successful retailing business are very different from those required to run a farm business. Whereas a farmer's main focus will be on production, those running a farm shop need to be customer focussed – it's not a case of "what can I sell?" but "what (and how) does the customer want to buy?".
Location – successful farm shop businesses will generally be within five miles of a reasonable sized town and within half a mile of a major road. This means that the shop is readily accessible by a reasonably large population as well as having passing traffic which may or may not live locally. If the proposed location is not easy to get to, what is going to make the customer go out of his or her way to come to your shop rather than to your competitors'?
Convenience – in addition to location, it is important that customers are able to shop at the time, and in the way that they want. This may mean extended opening hours or going down the route of internet sales and 'Click & Collect'. If customers want to pick up the ingredients for an evening meal on their way home from work they will go to a supermarket if the farm shop closes at 5.00pm.
Your market – understand who you will be selling to, what their preferences are, when and how they like to shop, and additional facilities that they would value. Putting in a children's play area may be counterproductive if your main target market is retired couples looking for a quiet day out.
Differentiation – in order to compete with other food retailers you will need a point of differentiation. Usually this will mean concentrating on a core product such as meat or vegetables produced on the farm, and focussing on the areas that you do well such as quality, localness, customer service and the story behind the food that you sell (where it has come from and how it has been produced). Other areas of differentiation might be an idyllic farm location, or creating a destination by adding an attraction such as a children's play area, farm trails or other retail outlets. These are the areas in which you can compete with supermarkets – not on price.
Financial performance – the key determinants of profitability will be the number of customers you can get in through the door and the amount that each spends. Be realistic about this. We have data for a range of farm shop sizes and locations on which we can base the various factors contributing to financial performance such expected customer numbers and spend, and profit margins for different product lines.
Farm shops can be profitable businesses if they are well run and in the right location. If you are considering opening a farm shop speak to one of our specialists who will be pleased to discuss your plans with you and provide some useful pointers.
---