Press enter to begin your search
A year ago we embarked on a project to rebrand Old Mill.
Time for change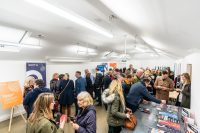 We have a wide range of ambitious clients and engaging staff who are passionate about making a difference in people's lives and we wanted to reflect and celebrate that by building a brand for the future.
Over the weeks and months to come you will start to see our new brand displayed in our marketing collateral, in the documents that we send to you and on our fantastic new website. You'll also hear all about our brand story. But in the meantime we hope that you find that our exciting and ambitious new look reflects our relationship with you in a fresher and more engaging way.
We are really excited to begin this new journey with you and look forward to exploring how it will positively affect how we work with you in the future.
---
---