Press enter to begin your search
Think Tank
Tuck in to Cognique's Top 10 marketing trends for food and drink businesses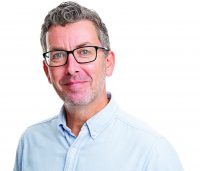 At Cognique they know that the marketing landscape is no piece of cake.
It's busy, complex and continually changing – especially in the digital arena. Nigel Reece, Director and digital marketing expert at Cognique, gives us his round up of the Top 10 marketing trends affecting food and drink businesses.
1. Website speed
---
Following the roll-out of Google's Speed Update, websites are now ranked in search engine results pages (SERPs) on their mobile site speed. Businesses should review the build and content of their website, as well as their hosting services, to maintain and improve speed.
---
2. Voice search
---
The massive increase in the use of Alexa and Google Assistant means that users are changing the way they search for information. Voice searches are typically longer and use conversational language, which will have a potentially huge impact on SEO strategies.
---
3. Social stories
---
There are 200 million monthly Instagram users watching social 'stories', making them a serious ingredient in the marketing mix. Stories can help users to discover new accounts and give them unique, behind the scenes insights into a business and its products. FOMO (fear of missing out) is real.
---
4. Vertical video
---
Appetite for video content just keeps growing, but consumers are becoming increasingly resistant to having to physically turn their devices. The days of 16:9 ratio may be numbered as the vertical video is on the rise; 90% of videos watched vertically have a higher completion rate compared to videos watched horizontally – they also drive six times the level of engagement.
---
5. Influencers
---
Love them or hate them, influencers aren't going anywhere for the time being. Micro-influencers in particular are creating a stir. With their often niche sectors and highly engaged followers, they offer mouth-watering potential to food and drink marketing campaigns.
---
6. Automation
---
With so many marketing channels to manage and nurture, automation could be the key to content consistency and distribution. However, automation should never replace real engagement with customers hungry for conversations with real people.
---
7. SERP SEO
---
Since Google introduced Featured Snippets at the top of SERPs, there's been a rise in the number of unclicked search queries. So although Featured Snippets can be great for promoting brand recognition, driving traffic to your website may no longer be as straightforward.
---
8. Privacy
---
General Data Protection Regulations (GDPR) whipped up unrest among consumers concerned about who has their data and what they are doing with it. Build consumer confidence and reassure customers by ensuring business privacy policies are clear and transparent.
---
9. LinkedIn
---
With 260 million active monthly users, LinkedIn is the go-to 'professional' social network. Creating a LinkedIn strategy centred on engagement, instead of a 'sell, sell, sell' approach, could see food and drink businesses harness the power of this unique networking tool.
---
10. Environmental impact
---
Single use plastic and plastic waste is BIG news. Packaging has a hugely influential and functional relationship with food and drink products, and any changes to the materials used can be complicated. Clearly communicating and promoting a long-term environmental strategy is important to strengthen consumer trust and buying confidence.
Cognique is a website, design and digital marketing agency that specialises in helping businesses and enterprises with an appetite for growth. We also combine mouth-watering creativity and fresh, targeted marketing, to help food and drink businesses thrive.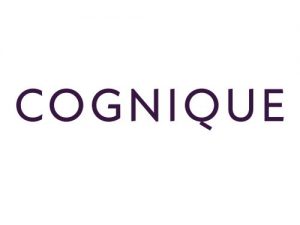 ---