Press enter to begin your search
Legislation & Financial News
UK-China Double Tax Treaty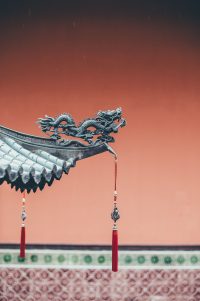 The new UK-China Double Tax Treaty became effective in April 2014. This comprehensive treaty is yet further evidence of the UK government's clear ambition to forge stronger business links with China.
Dividend Withholding Tax
For UK residents investing in China, the treaty imposes a maximum dividend withholding tax of 5% for corporate investors beneficially owning at least 25% of the capital of the paying company, and a 10% rate in other cases.
This treaty was signed in 2011 and in its original form permitted indirect holdings as well as direct holdings to be taken into account in reaching the 25% threshold. This was a cause for concern for China who approached the UK to request a change. The implementation of the treaty was delayed whilst the treaty was being revised for this point.
UK domestic law does not generally impose withholding taxes on dividends paid by UK companies so the treaty does not improve the situation for the resident of China investing in the UK. However the UK does impose withholding tax of 20% on income distributions from a UK real estate investments trust or property authorised investment funds and the treaty does reduce this rate to 15%
Withholding tax on interest and royalties
There is no change to the maximum rate of 10% withholding tax on interest under the new treaty. Withholding tax on royalties have reduced slightly from 7% to 6%
Technical fees
Under the old treaty 7% withholding tax was permitted on fees for technical, supervisory or consultancy services regardless of whether a permanent establishment had been created in China. The new treaty replaces this provision with an addition to the definition of a permanent establishment. The effect is that a permanent establishment and therefore a taxable presence will exist where the provision of services is for more than 183 days in a 12-month period. This is a more generous provision than the old treaty and many of China's treaties with other countries.
Capital Gains
The 1984 treaty did not exclude any gains on the disposal of Chinese shares from tax in China. The new treaty gives complete relief from tax on capital gains when disposing of holdings of less than 25% (although this does not apply to property rich companies). This is another key benefit for UK residents seeking to invest in China
The new UK-China Treaty is one of the most beneficial treaties China has entered into putting the UK in a small group of favoured treaty partners, including Hong Kong and Singapore. Taking this together with the many benefits of the UK regime including no withholding tax on dividends, the substantial shareholding exemption and EU directives, and the UK looks like a very competitive jurisdiction for Chinese investment into the EU and investment from the EU into China.
This treaty has been well worth waiting for and is set to boost the UK as a holding company location for both inbound and outbound investment between China and the EU.
For more information please contact our Old Mill international tax team.
---