Press enter to begin your search
Legislation & Financial News
Wealth Management – Budget 2020, what you need to know
With a significant majority from last year's general election, this budget was due to be an indication of the economic future of the UK independent of the European Union.
And it was. But, as with everything else for the foreseeable future, the huge stimulus was largely overshadowed by the threat of the Covid-19 coronavirus and the economic measures needed to ensure social stability.  The new Chancellor, Rishi Sunak, made clear he would do 'whatever it takes' to support the UK economy.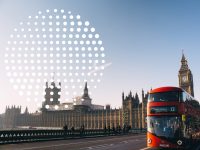 In practice there was a co-ordinated response to the virus with a package of measures including additional resources for the NHS and support for individuals and small businesses.
In other news there was the announcement of a huge package of spending that simultaneously brought an end to austerity and a rethinking of the Conservatives fiscal rules in one fell swoop.
Indications of a major change in policy came early with the resignation of Sajid Javid only weeks away from his first budget. Comments at the time suggested a Chancellor is often between the aims of the Prime Minister and 'balancing the books'. The new Chancellor, Rishi Sunak, subsequently hired for the job, will have known the plan from the start and the Keynesian spending was a sharp departure from previous Conservative chancellors.
While the spending will be welcome in many areas, there seemed little detail on how this spending will be paid for, however, there will be significant government borrowing.
We have taken a look at the detail of the budget and have reviewed how this may affect you, these include;
Income Tax & Earnings
Capital Gains Tax & Stamp Duty Land Tax
Investments & Pensions
Trust taxation
Inheritance Tax
If you have any questions, or would like to discuss your individual circumstances with an expert do get in touch.
---
Income Tax
---
Personal allowance
Following the earlier than planned increase to the personal allowance for the 2019-20 tax year, the tax-free personal allowance will remain at £12,500 and the higher rate tax threshold at £50,000 for the 2020-21 tax year, as expected.
As has been the case for some years now, where an individual's adjusted net income exceeds £100,000, the level of the basic personal allowance will be reduced by £1 for each £2 over £100,000 until it reaches zero. This means that the basic personal allowance will reduce to zero where adjusted net income is £125,000 or more.
'Personal pension contributions and charitable gift aid donations remain an effective way of retaining the entitlement to the personal allowance, especially where income falls between £100,000 and £125,000, if this is appropriate to an individual's circumstances.'
The Personal Savings Allowance
The Personal Savings Allowance (PSA) is unchanged for 2020-21, continuing as originally introduced. Broadly speaking, this means that if an individual is a:
Basic rate taxpayer, the first £1,000 of savings income will be untaxed
Higher rate taxpayer, the first £500 of savings income will be untaxed
Additional rate taxpayer, they will not receive any personal savings allowance.
Starting Rate Savings Allowance

It has also been confirmed that the Starting Rate Savings Allowance (SRSA) will remain unchanged at £5,000 and the rate of tax on income in this band is held at zero. It is worth noting that this allowance does not apply to everyone and is only relevant where income levels and sources meet the criteria.
The Dividend Allowance
Following the reduction of the 0% tax dividend allowance to £2,000 from April 2018, there have been no further changes to this allowance.
Basic Rate
The basic rate of tax remains at 20% and will apply to taxable income in the band £1 to £37,500.
Taxable income in excess of £37,500 will be taxed at 40% (32.5% for dividends) up to the threshold of £150,000 when the additional rate of tax is 45% (38.1% for dividends).
'For all couples, the goal in terms of tax efficiency is for both personal allowances, starting/basic rate tax bands and the dividend and personal savings allowances to be used to the full and any additional Marriage Allowance claimed, where applicable.'
Changes to calculations regarding life insurance policies
As a result of a case brought by a taxpayer at the First Tier Tribunal, legislation is to be amended in respect of calculating the taxation of gains on life insurance policies, which are subject to Income Tax.
In this case, the taxpayer successfully argued that they should not have lost their tax free personal allowance when looking at the calculation which averages the gain over the number of years that the policy was held.
The changes to the legislation are going to confirm this treatment, which is a change to the previous guidance and calculation method used by HMRC.
'The legislative changes will take effect from 11 March 2020 which clarifies how the calculations should be dealt with going forward, but what about previous years, given that HMRC lost the case?
HMRC are appealing the decision by the First Tier Tribunal and we understand that the appeal will be heard at the Upper Tier Tribunal at the end of this month.  We will be keeping this under close review in case there would appear to be any opportunity to make retrospective claims for this treatment for any of our clients.'
---
Earnings
---
National Insurance
The threshold for National Insurance contributions has been raised from £8,632 to £9,500 from April 2020, seeing the average worker around £100 better off per year and edging this threshold slightly closer to the Income Tax personal allowance.
Increase in home-working allowance for employees
For those employees working from home under homeworking arrangements, the maximum flat rate deduction of £4 per week will increase to £6 per week which is perhaps a move to be more reflective of costs.
Off-payroll working in the private sector
As announced in the 2018 Budget, the off-payroll working rules (known as IR35) will be extended to the private sector from April 2020. This is to ensure that individuals who work via a company, but are essentially 'employees' of the end user, are taxed as employees.
Responsibility for operating the off-payroll working rules will move from individuals to the organisation, agency or other third party engaging the worker. This change in responsibilities will not apply to small companies based on specific criteria, but they could still be affected if they are involved in a chain utilising the services of a personal service company.
'Old Mill is considering the impact that this could have on our clients, so please watch this space for further relevant commentary in this area.'
---
Capital Gains Tax
---
Capital Gains Tax (CGT)

The CGT annual exempt amount for individuals and personal representatives will rise to £12,300 in 2020-21 from £12,000.
The rates of CGT remain unchanged.
'The annual exemption is given on a 'use it or lose it' basis.  Remember this exemption is per individual, so where assets are owned jointly, there will be two annual exempt amounts available to use against the total gain (if either party has not made any other taxable gains during the year).'
Entrepreneurs' Relief
With an aim to cut down on the misuse of Entrepreneurs' Relief claims, it was announced that from 11 March 2020 the lifetime limit will be reduced from £10m down to £1m. The qualifying criteria has remained the same, but the limit has been significantly reduced.
'The sale of a business (or Furnished Holiday Let) is a major transaction, with a number of factors to consider. It is therefore vitally important to methodically structure the sale to ensure it is as tax efficient as possible, whilst maintaining the fundamental principles behind the disposal.'
Residential property gains
As previously announced in the 2018 Budget, changes will come into effect from 6 April 2020 for Principle Private Residence (PPR) relief.
Firstly, the final period of exemption, which applies if a property has been an individual's PPR at any point during their period of ownership, will be halved from 18 months to 9 months.  This is the second time we have had such a reduction, with the change from 36 months down to 18 months from 6 April 2014.
There are no changes to the 36 months that are available to disabled persons or those residing in a care home, but it is important to consider the set criteria by HMRC to ensure this applies.
'Our dedicated Later Life Planning team will be more than happy to assist with any queries regarding moving into a care home and the impacts this may have on your position.'
The second change, is that Lettings Relief will be reformed so that it only applies where the owner of the property is in 'shared-occupancy' with a tenant.  This is likely to affect the majority of Lettings Relief claims, which are made on properties that have been an individual's PPR at some point during their ownership and have also been let out. This change will bring more residential property disposals into charge meaning more disposals will give rise to a Capital Gains Tax liability, which would have previously been covered by the relief.
From 6 April 2020, HMRC also introduce new reporting requirements that mean that all individuals, trustees and personal representatives, that dispose of an interest in a UK residential property will need to report this, and pay the Capital Gains Tax on account to HMRC within 30 days of completion.
A disposal only needs to be reported if it gives rise to a tax liability. If the liability is covered by the annual exemption, or a relief, this will not need to be reported within the 30 day deadline.
This short deadline is a radical change in comparison to the previous reporting requirements of disposals being declared on the tax return after the end of the tax year. However, it's not a completely new concept, as it has been in place for non-UK residents since 6 April 2015.
'If you are considering selling, or are currently in the process of selling, a UK residential property and have any queries as to whether or not this will give rise to a tax liability or reporting requirement, contact our expert advisers to ensure the 30 day deadline is met. The changes to PPR will potentially mean that a property disposal that may have previously been covered by the relief, will, in future, give rise to a liability which triggers a reporting requirement.
For the avoidance of doubt, it is beneficial to check the position as soon as possible to ensure there is enough time to take the appropriate actions.
Old Mill has a dedicated team that can help with the new reporting requirement and are available to answer any questions you may have.'
---
Stamp Duty Land Tax (SDLT)
---
From 1 April 2021, the government will introduce a 2% SDLT surcharge for non-UK residents acquiring residential property in England and Northern Ireland. This 2% charge will be on top of the current SDLT rates which vary depending on the value of the property being acquired.
It is proposed that this additional funding for the government will help tackle the UK's rough sleeping issue, whilst also helping to control house price inflation and UK residents to get on the UK property market.
---
Savings and Investments
---
Bank of England cut bank rates to 0.25%
Wednesday started with the Bank of England headline announcing that they had made an immediate 0.5% cut in the base rate to 0.25%.
In the detail of the announcement was also details of a new Term Funding Scheme for Small and Medium-sized Enterprises (SME) with four-year funding at interest rates at, or very close to, the Bank Rate of banks and building societies lending to SMEs. Experience from the former Term Funding Scheme launched in 2016 suggests that this could provide in excess of £100bn in funding.
Alongside this is a short-term easing of the capital buffer required to be held by Banks.
So far there is no fresh Quantitative Easing (QE), but this remains an option, especially now the Budget revealed a big jump in government borrowing.
While this will relieve pressure on businesses and those borrowing, there will be fresh misery for savers as cuts to deposit interest rates are likely to be forthcoming shortly.
Individual Savings Account (ISA)
The annual subscription limit for ISAs will remain unchanged and therefore will be £20,000 (£4,000 of which can be saved in a Lifetime ISA) for the 2020-21 tax year.
This is not the case for the limit on Child Trust Funds and Junior ISAs which have seen a significant uplift to £9,000, in comparison to the current limit of £4,368.
'While the annual subscription limit for an ISA remains at £20,000 given the added flexibility of being able to access funds from a tax-free environment, an ISA remains particularly attractive to higher rate taxpayers and/or additional rate taxpayers.'
---
Pensions
---
Tapered annual allowance
The pensions annual allowance is the maximum amount of tax-relieved pension savings that can be accrued in a year. For those on the highest incomes, the annual allowance tapers down from £40,000 to £10,000.
HM Treasury has reviewed the tapered annual allowance and its impact on the NHS, as well as on public service delivery more widely. To support the delivery of public services, particularly in the NHS, the tapered annual allowance threshold will be raised by £90,000. This means that from 2020-21 the annual allowance will only begin to taper down for individuals who also have an 'adjusted income' above £240,000.
For those on the very highest incomes, the minimum level to which the annual allowance can taper down will reduce from £10,000 to £4,000 from April 2020. This reduction will only affect individuals with total income over £312,000.
Lifetime allowance
The pensions lifetime allowance is the maximum amount of tax-relieved pension savings that can be accrued in total.
A small uplift has also been applied to the pension lifetime allowance meaning that it will rise to £1,073,100 for the 2020-21 tax year.
'The changes to the pension taper are a solution to the problem highlighted in the news relating directly to NHS staff. It's welcome but remains a complex area. If you have opted out of a pension scheme, or taken reduced pension contributions in exchange for increased salary, you should revisit these calculations in light of this change.
Despite a lot of media speculation, there has been no change to the tax relief on contributions to pensions, for the time being. We expect this was judged too political a topic (again). While we would like some stability in this area to allow our clients to plan ahead, expect further tinkering in the years to come. If you are still making contributions or are approaching retirement speak to your usual Old Mill adviser to discuss your individual circumstances.'
---
Other tax issues
---
Trust taxation
Simplification
There were no announcements by the Chancellor in respect of the taxation of trusts and we continue to wait for any proposals for potential simplifications in this area.
Income Tax
Trustees of discretionary trusts are subject to Income Tax at 45% (38.1% on dividend income) on income above their standard rate band (normally £1,000).
Capital Gains Tax
The annual exemption available to trustees will increase from £6,000 in 2019-2020 to £6,150 in 2020-21, although the 'per trust' limit is diluted where the settlor has created more than one trust subject to a minimum of £1,230 per trust.
Inheritance Tax
There was a deafening silence in respect of Inheritance Tax (IHT).  Following the two reports from the Office for Tax Simplification in 2019, it had perhaps been expected that some changes may start to be made.  We hope that the government will comment on the reports at some point and this may be an area which comes into focus in the second Budget of the year in the autumn.
The IHT nil rate band will remain at £325,000 and the Residence Nil Rate Band will increase by £25,000 to £175,000 from April 2020. This marks the end of the phasing in of the Residence Nil Rate Band which was introduced from 6 April 2017.
'The valuable, and still relatively new, Residence Nil Rate band reaches the target of £175,000 per person from this April.  We would recommend that current circumstances are reviewed, if they haven't been already, to ensure that opportunities for this relief are not inadvertently missed.'
If you have any questions, or want to discuss your individual circumstances with an Old Mill financial expert, please do get in touch.
---