Press enter to begin your search
News
What does the election result mean for farmers?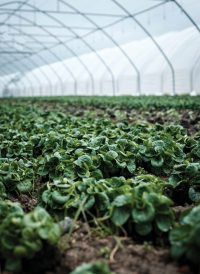 So here we are, the British public have voted and handed a landslide victory to Boris and the Conservative Party.
The nation saw the turnout of voters marginally down across the country. With the decisive result driven by a fall in Labour support and support broadly passed to Conservatives in areas that had voted to leave in the EU referendum and to the Liberal Democrats in the remain areas.
Whatever your opinion, we have now taken an affirmative step forwards and we have our eyes focused on what the Conservatives will now do for agricultural businesses and the rural community.
So what happens now?
---
With a significant majority of 78 seats, the parliamentary timetable to exit the EU is now expected to be swift and on time when we officially leave the EU on 31 January 2020.
Of course, Brexit doesn't stop there. Further hard work is needed for negotiators to agree a trade deal with the EU and Boris Johnson has set out that this has to happen before the end of the transition period this time next year and stating there will be no extension to this. This is thought to be a tight timescale and we may have further turmoil as 2020 progresses.
Those of you who use social media may have seen Donald Trump offering his congratulations and a 'massive' trade deal offer, but we'll have to see whether his Twitter diplomacy has any substance in the months to come.
---
A February Budget
---
Before the election, the Conservatives set out a timetable for its first 100 days in office. While the Brexit timetable above was foremost, they have already set out that, after the UK exits the EU, there will be a Budget which will focus on 'cutting tax for hardworking families, alongside promised extra spending for public services.'
Areas we will be keeping a close eye on include the proposals in the review of Inheritance Tax (IHT) by the Office of Tax Simplification, pension reforms and social care reforms.
---
And how will the Conservative Manifesto affect farmers?
---
There will be an encouragement for the public sector to 'buy British'
We will see an increase in the annual quota under the Seasonal Agricultural Workers Scheme from 2,500 to 10,000 and a points-based system for skilled migrant workers
There will be a roll out of gigabit broadband to every home and business in the country by 2025, with £5bn already earmarked for this purpose
Free trade the best way to 'increase exports, cut prices for consumers, increase investment and create jobs'
Aim to have 80% of UK trade covered by free trade agreements in the next three years 'starting with US, Australia, New Zealand and Japan'
No compromise on our current high environmental protection, animal welfare and food standards
To end excessively long journeys for slaughter and fattening and the abolition of the 'cruel live shipment of animals'.
---
Tax changes that could affect you
---
The Conservatives promise not to increase Income Tax, National Insurance or VAT rates (known as a 'triple tax lock')
They will raise the National Insurance threshold from £8,632 to £9,500 by 2020-21
There will be small increases to employment allowance and structures & buildings allowance
A planned cut to Corporation Tax from 19% to 17% will be paused
Commitment to 'review and reform' entrepreneurs' relief – so it seems reasonable to expect some new limitations/restrictions.
The recent election has set the wheels in motion and change is now afoot. It can be overwhelming but change can also bring opportunity, particularly for the farming community. If you're wondering what you should be doing with your finances or have any concerns, speak to one of our specialist rural advisers – we're here to help.
We have now taken an affirmative step forwards and we have our eyes focused on what the Conservatives will now do for agricultural businesses and the rural community.
---
---