Press enter to begin your search
Corporate Finance
Avoid the ghouls when selling your business
A frightening experience for any business is when after months of negotiations, you lose your buyer because once they start digging, they find skeletons in your closet.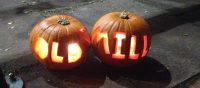 Mr Pumpkin Pie (Mr PP) found this out the hard way when selling to Miss Cheshire. It all started when Miss Cheshire asked why the business had 101 shares when it was incorporated but only 100 shares were being offered for sale. An admin error from way back was the answer, it was corrected with a transfer of shares and paperwork rectification. Miss Cheshire was grumpy.
Miss Cheshire was just about still on board. Mr PP had done very well for himself and doubled the profits at Toffee Apple Limited within the 2 years he had owned the business, but did he pay Stamp Duty when he acquired the shares? Nope, he forgot to submit the return. Cue panicked accelerated application to pay Stamp Duty and penalties to HMRC. Miss Cheshire was losing her patience, had Mr PP cut other corners?
Did he have planning permission for the factory extension? Has he carried out the right to work checks for all employees (including British citizens)? Has he calculated the holiday pay correctly for those that do overtime regularly? Did he complete the correct procedure for the company buy back last year? Nope, nope, nope and nope.
---
Things only got stranger when the accountants visited the factory to undertake their Due Diligence.  Mr PP's tax-friendly pick-up truck had mysteriously morphed into a far less tax-friendly sports car parked right outside the entrance. A spooky transmogrification?  Or had Mr PP been less than truthful with his P11D filings?
Digging further, the accountants find another house of horrors in the "home office" that the company paid for in Mr PP's garden.  The desk and computer looked normal enough, but through a locked door lurked more horrors. A terrifying chamber filled with very much not tax-deductible gym and home cinema equipment, all of which Mr PP had claimed tax relief on as "office fittings".  While these terrors might be dealt with in the Indemnities section of the purchase agreement, it was hardly helping Miss Cheshire's fraying nerves.
Miss Cheshire decided enough was enough and she (and her funder) could not possibly buy something which had so many skeletons – it was just too risky. She pulled out.
Unfortunately, this left Mr PP in quite the predicament… you see this all started with Miss Cheshire approaching Mr PP, and to minimise cost and time Mr PP had chosen not to engage with other possible buyers. If only he has chosen to run a competitive process! He then wouldn't be back at square one, he could also have been sure he was achieving the best market value possible.
---
It doesn't need to be scary...
---
Losing a big deal is tough but don't let it haunt you, deal with skeletons ahead of time and go to market with a tip top business which buyers would be crazy not to snap up! All with a little help from your friendly lawyers and accountants of course.  For a fuller, less scary, discussion contact Scott Hill or click here….
This article was put together in collaboration with corporate solicitor Jade Kent of Stephens Scown Solicitors.
---