Press enter to begin your search
Exceptional Financial Advisory Service
Empowering Entrepreneurs
In the dynamic world of entrepreneurship, where every decision can make or break a business, having a trusted partner for financial guidance is essential.
Old Mill has evolved over the years to support entrepreneurs and small business owners, offering expert financial advice based on our client's unique needs and aspirations.
What truly fuels our passion is the opportunity to empower businesses to thrive and prosper. Our approach to financial advisory services is designed to complement entrepreneurs, providing them with the tools and expertise needed to navigate the complex financial landscape successfully.
Our expert team of advisers combine their extensive industry knowledge with a personal touch to ensure that every client receives tailored solutions aligned with their goals.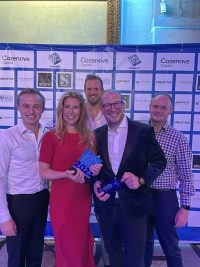 Award Recognition
---
Entreconf Awards 2023, celebrating innovation and entrepreneurship through the lens of industry experts and entrepreneurs presented Old Mill with the 'Best Financial Advisor' award, a testament to the company's commitment to and value within entrepreneurial businesses.
---
Comprehensive Financial Advisory Services
---
Old Mill offers a comprehensive suite of services to help entrepreneurs make informed decisions for their business and financial future. Our services include:
Strategic Financial Planning
We work closely with entrepreneurs to create customised financial plans that align with their long-term goals, helping them chart a clear path to achieve their goals.
Tax Optimisation
Our tax experts help businesses optimise their tax strategies, minimising liabilities, and maximising savings while staying compliant with tax regulations.
Risk Management
We assist in identifying and mitigating financial risks, ensuring that businesses can weather unexpected challenges and continue to thrive in a constantly changing business environment.
Business Consulting: Our advisers offer valuable insights and recommendations to help businesses streamline operations, improve profitability, and achieve sustainable growth.
---
A Trusted Partner for Entrepreneurs
---
Entrepreneurs and small business owners can rely on Old Mill as a valued partner on their journey towards success. Our team provides top-notch financial expertise, helping businesses achieve their financial goals and navigating the intricacies of entrepreneurship.
While we are honoured to receive recognition and awards, what truly motivates us is the opportunity to make a meaningful difference in the lives of entrepreneurs.
For more information about Old Mill and our comprehensive financial advisory services designed exclusively for entrepreneurs, please explore our website or contact our team today.
---