Press enter to begin your search
Insights
International Women's Day 2023: Embracing Equity - Queen of Cups
'Equity can be defined as giving everyone what they need to be successful. In other words, it's not giving everyone the exact same thing. If we give everyone the exact same thing, expecting that will make people equal, it assumes that everyone started out in the same place – and this can be vastly inaccurate because everyone isn't the same.
Equity recognizes that each person has different circumstances, and allocates the exact resources and opportunities needed to reach an equal outcome.
Let's #EmbraceEquity – together!'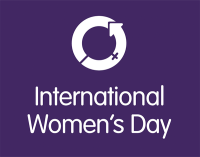 Interview with Ayesha Kalaji & Mary-Elizabeth O'Neill
---
Old Mill Client, Queen of Cups, is a restaurant and freehouse based in Glastonbury.  We interviewed Head Chef and Co-Owner, Ayesha Kalaji, and Mary-Elizabeth O'Neill, Managing Director to find out their opinion on International Women's Day and what it means to be women in business.

Tell us a bit about yourself! How did you get into your current line of work? How do you spend your spare time? What are your passions in life?
Ayesha: I've always been driven by my love of food and sharing it with everyone. I love feeding my friends and family, pouring over books, and attempting to look after my plants. I love a G&T and I'm never without my black eyeliner.
Mary-Elizabeth: My career path has been a bit all over the place but my background built up a strong knowledge of marketing, management and event planning which suit me well in my current role. My passions are traveling, wine, yoga and wellness, and dogs.
What does International Women's Day mean to you?
Ayesha: Celebrating not just prominent women, but all women; especially in the hospitality industry, women who work in all sectors and at all levels who deserve to be celebrated as much as their male counterparts.
Mary-Elizabeth: I think it's important that the world takes a day to celebrate over 50% of the population! I also think that any and all awareness on social media has great reach to the general population.
As an inspirational woman in the workplace and/or community, how do you or how would you like to make an impact to promote equity and empower other women?
Ayesha: Providing opportunities for women of all ages, creeds and backgrounds; I'm actively involved in nurturing apprentices from Strode College and mentoring BAME workers in hospitality through the Be Inclusive Hospitality mentorship scheme.
Mary-Elizabeth: Eventually I would like to provide training scholarships in culinary arts and wine studies to promote equity, for all genders. Wine is another industry where women are underrepresented, and is seen as a field for the upper class to wealthy. We need to change that perception.
Which women are you inspired by and why?
Ayesha: Great chef leaders like Salle Abé and Selin Kiazim, Lorraine Copes for her work towards equity, Joudie Kalla for her promotion of Palestinian cuisine.
Mary-Elizabeth: I very much respect Minakshi Singh, an Indian woman based in Delhi who owns Sidecar, one of the top bars in the world, and campaigns for more women in India to work in hospitality, especially the wine and spirits industry, as it is extremely male dominated, much more than in the UK or USA.
What do you love about being a woman?
Ayesha: Society has allowed me to nurture my empathy and caring in a way that men usually aren't allowed to.
Mary-Elizabeth: I love to bring a bit of glamour to everything I do.
---
Queen of Cups
---
If you'd like to taste some of the food that Ayesha and Mary-Elizabeth create, take a look at their website for more information.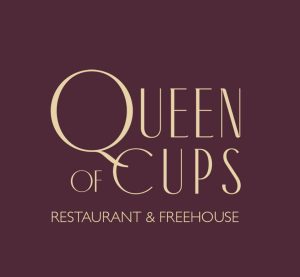 ---