Press enter to begin your search
Wealth Management
Meet Hugh Johnson, our new Financial Planner and Digital Advice Specialist
In an exciting development for Old Mill, we have appointed Hugh Johnson as Financial Planner and Digital Advice Specialist to the Wealth Management team. Hugh's experience and innovative approach is set to play a pivotal role in expanding Old Mill's Wealth Management services.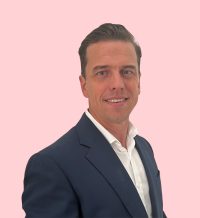 Hugh, hailing originally from Canterbury in Kent, started his financial services career in 2008. His journey began as a foreign exchange broker in the City of London, but he soon discovered his true calling lay in providing financial advice where he could add more value to his clients.
After a few years as a trainee adviser in London, Hugh, a keen surfer and lover of the outdoors, decided to make the move out of the city. He joined Bristol-based Jelf, where he honed his skills as a paraplanner under the guidance of the firm's Chairman, Chris Jelf.
In 2013, he joined Sanlam as a paraplanner, and his ability propelled him through the ranks. First as a team leader, then, in 2016, he was appointed Head of Paraplanning.
In 2019, Hugh took on the role of Head of Proposition Delivery, where he designed, implemented, and continuously developed the firm's advice proposition. He also played a key role in building the firm's technology-driven hybrid advice offering.
Hugh Johnson's most recent position, before joining Old Mill, was as Global Head of Operations at Fry Group. In this role, he was responsible for integrating the firm's multi-service proposition before its acquisition by Progeny.
At Old Mill, Hugh is set to leverage his Wealth Management proposition expertise and proficiency in digital-first advice delivery to spearhead the expansion and advancement of Old Mill's existing Wealth Management and Financial Planning services.
Speaking about his appointment, Hugh emphasised the unique value that Old Mill brings to its clients, "One of the things that is really special about Old Mill is that it offers accountancy and tax expertise as well as Financial Planning and Wealth Management. Offering clients all their professional advice under one roof is such a powerful proposition, and it is this integration that I have been brought in to further develop. In my new role within the Wealth Management team, I will be working on enhancing the current Financial Planning and Wealth Management proposition to ensure our services are available to all our clients – especially those who already use Old Mill for business advice – the way they want and at the level that best suits their personal needs."
Speaking about Hugh's appointment, Amanda Browning, Head of Wealth Management at Old Mill said: "We are delighted to be able to bring someone of Hugh's calibre on board. His experience in developing successful Wealth Management propositions and his knowledge and expertise around digital and virtual advice, combined with his belief in the power of Old Mill's integrated services model, will be a huge asset, not just to the Wealth Management team, but Old Mill as a whole."
The addition of Hugh Johnson to Old Mill's team is a testament to our commitment to offering comprehensive financial solutions and cutting-edge technology to meet the diverse needs of our clients.
---
---