Press enter to begin your search
Rural
Milk Cost of Production Survey 2019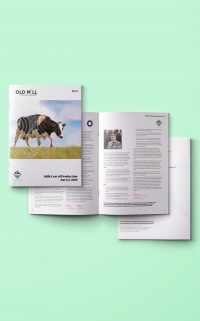 Once again, we have been busy collating, analysing and evaluating our rural client data to provide you with a comprehensive and insightful breakdown on the state of the dairy industry.
The survey is a comparison of farms with March year ends who derive their income mainly, or solely, from milk sales. As well as a review of the previous financial year, we also use the data to look ahead at projections for the current trading year. Even as we move through the year now, there are arguably more uncertainties over profitability now than there were at the same point last year, in particular, taking into consideration the uncertain longer term effects of Brexit.
The purpose of this survey is to help you benchmark your own farming enterprise and, by planning ahead, make the most out of the opportunities available.
If you have any questions regarding the Milk Cost of Production Survey 2019, please contact Neil Cox or Dan Heal. Or, find out more about our finance & accountancy services for farming businesses.
---
Subscribe to download the full 2019 report
---
---